Arden Grange Adult Light with Fresh Chicken and Rice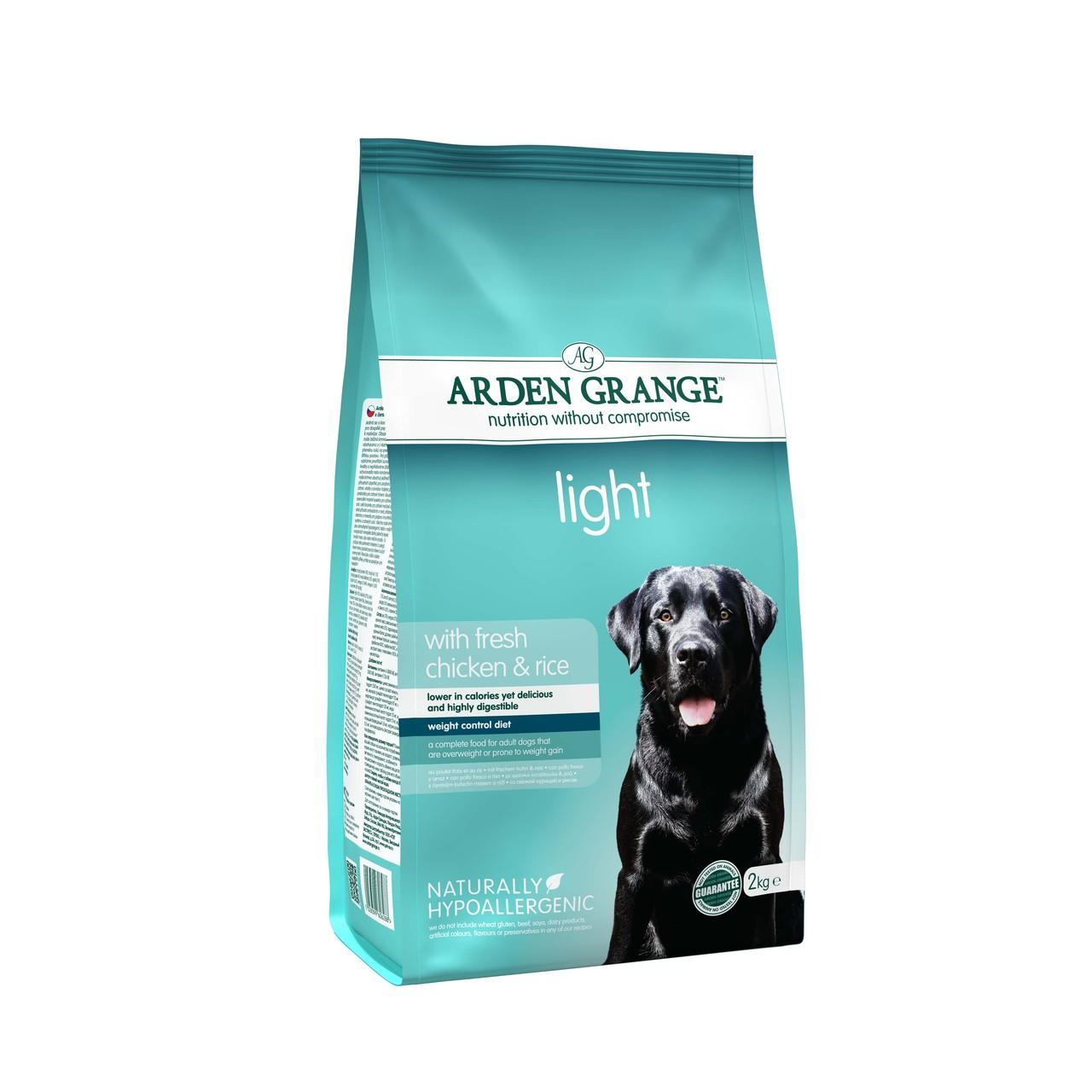 by Arden Grange
Code: 2971867 :
Arden Grange Light  with Fresh Chicken and Rice
Lower in calories - ideal for dogs who are watching their waistlines
 Increased fibre - to help your dog feel satisfactorily full
 Added L-carnitine - may help to maintain lean body mass by increasing the conversion of fat to energy
 Fresh chicken and high quality chicken meat meal - providing protein of a very high biological value
 Lower in fat - only easily digestible pure chicken and fish oils used in the recipe
 Extremely palatable - the inclusion of fresh chicken and the tasty chicken liver coating means that diet food need not be bland!
Designed for        
 Adult dogs who are overweight or with a tendency to weight gain
 Senior dogs who are overweight or exercising a lot less
 Dogs requiring a lower protein or lower fat diet
 Dogs with a large appetite
 Dogs that have a less active lifestyle


Ingredients
Rice (31%), maize (27%), chicken meat meal, beet pulp, fresh chicken (5%), chicken digest, yeast, chicken oil, fish oil, fish meal, whole dried egg, linseed, prebiotic FOS, prebiotic MOS, cranberries, yucca extract, glucosamine, MSM, chondroitin, nucleotides.

Nutritional Additives

Vitamins: Vitamin A 18,000 IU, Vitamin D3 1,300 IU, Vitamin E 126 IU.

Trace Elements : Zinc chelate of amino acid hydrate 250mg, Zinc sulphate monohydrate 208mg, Ferrous sulphate monohydrate 125mg, Manganese sulphate monohydrate 87mg, Cupric sulphate pentahydrate 30mg, Copper chelate of amino acid hydrate 25mg, Ferrous chelate of amino acid hydrate 21mg, Calcium iodate anhydrous 1.8mg, Sodium selenite 0.5mg. Antioxidants (rosemary and tocopherol-rich extracts).