Arden Grange Adult Salmon & Rice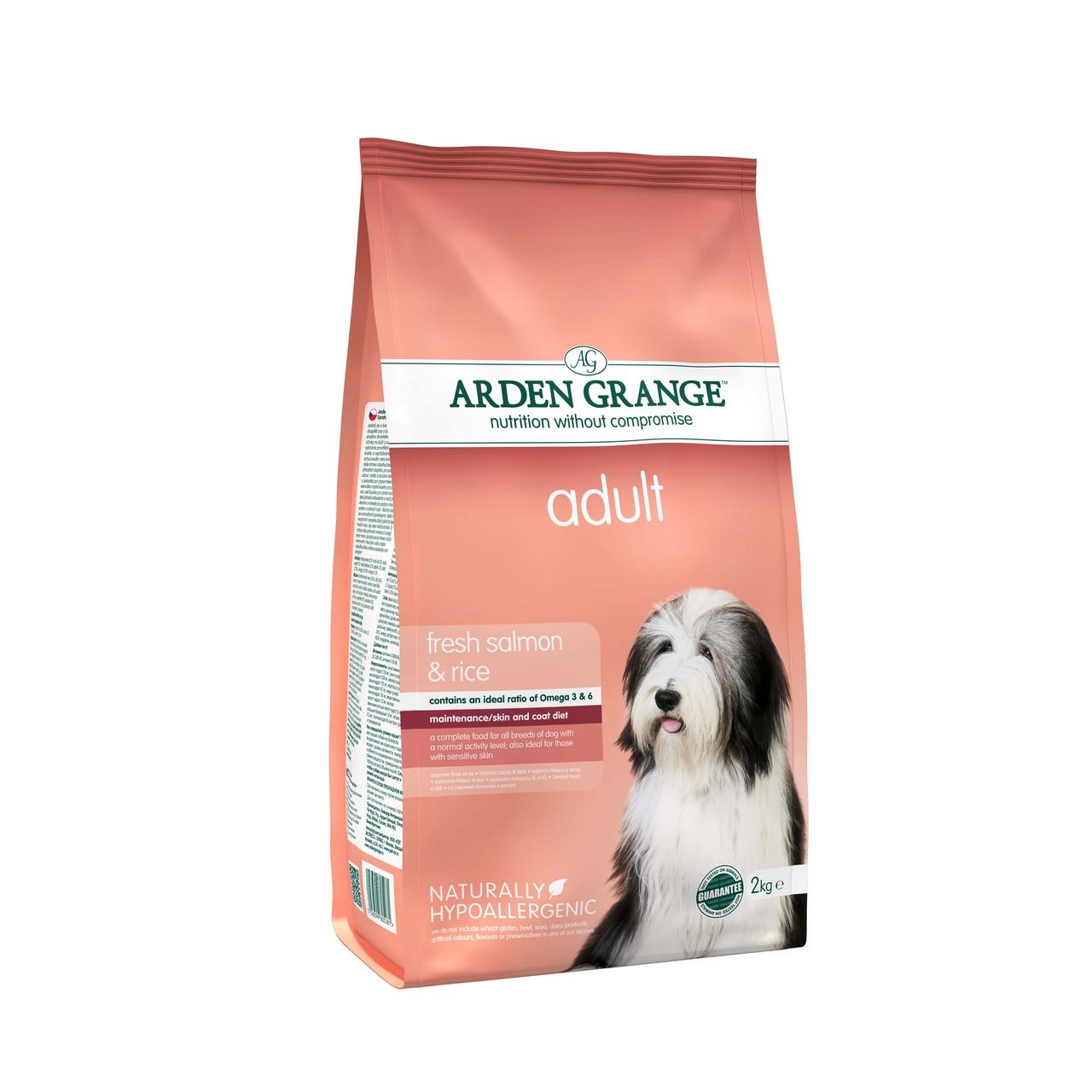 by Arden Grange
Code: 2971859 :
Arden Grange is a nutritionally complete dry pet food range for cats and dogs. It is formulated by leading nutritionists to very high standards, so that it provides optimum nutrition for your cat or dog. All the products in our range contain either fresh chicken, grade 'A' chicken meal, fresh salmon or lamb meal as the primary protein source.

All Arden Grange diets are free from wheat, beef, soya and dairy products. They also contain added prebiotics MOS and FOS, which promote the growth of friendly gut bacteria that in turn reduce the build up of harmful bowel flora.
Key Benefits            
 Fresh Scottish salmon as the primary ingredient - top quality protein source that is both palatable and digestible
 Low antigenicity - low down on the list of potential triggers of food allergies and therefore unlikely to trigger an adverse food reaction
 Higher levels of Omega 3 fatty acids naturally present in fish oil - may help to reduce the amount and effects of histamine produced in response to allergens
 Ethically produced - we use only salmon products which are fully traceable and derived entirely from materials fit for human consumption
 Moderately energy dense - ideal adult maintenance feed for pet dogs or those in light work
Also suitable for older puppies and juniors should a chicken-based food be unsuitable   
Ingredients            
Fresh Salmon (min 26%), Whole Grain Rice (min 26%), Whole Grain Maize, Chicken Fat*, Chicken Meal*, Beet Pulp, Dried Brewers Yeast, Egg Powder, Fish Meal*, Linseed, Fish Oil*, Minerals, Vitamins, Nucleotides, Prebiotic FOS, Prebiotic MOS, Cranberry Extract, Chondroitin Sulphate, Glucosamine Sulphate, MSM, Yucca Extract. * Preserved with mixed tocopherols and rosemary extract.
Analysis            
Protein 25%, Oil 15%, Fibre 2. 5%, Ash 7%, Moisture 8%, Omega6 3. 89%, Omega3 0. 95%, Vitamin A 20000 IU/kg, Vitamin D3 1500 IU/kg, Vitamin E 135 IU/kg, Calcium 1. 2%, Phosphorous P 0. 75%, Copper 20 mg/kg (as Cupric Sulphate).