Baileys Everyday High Fibre Cubes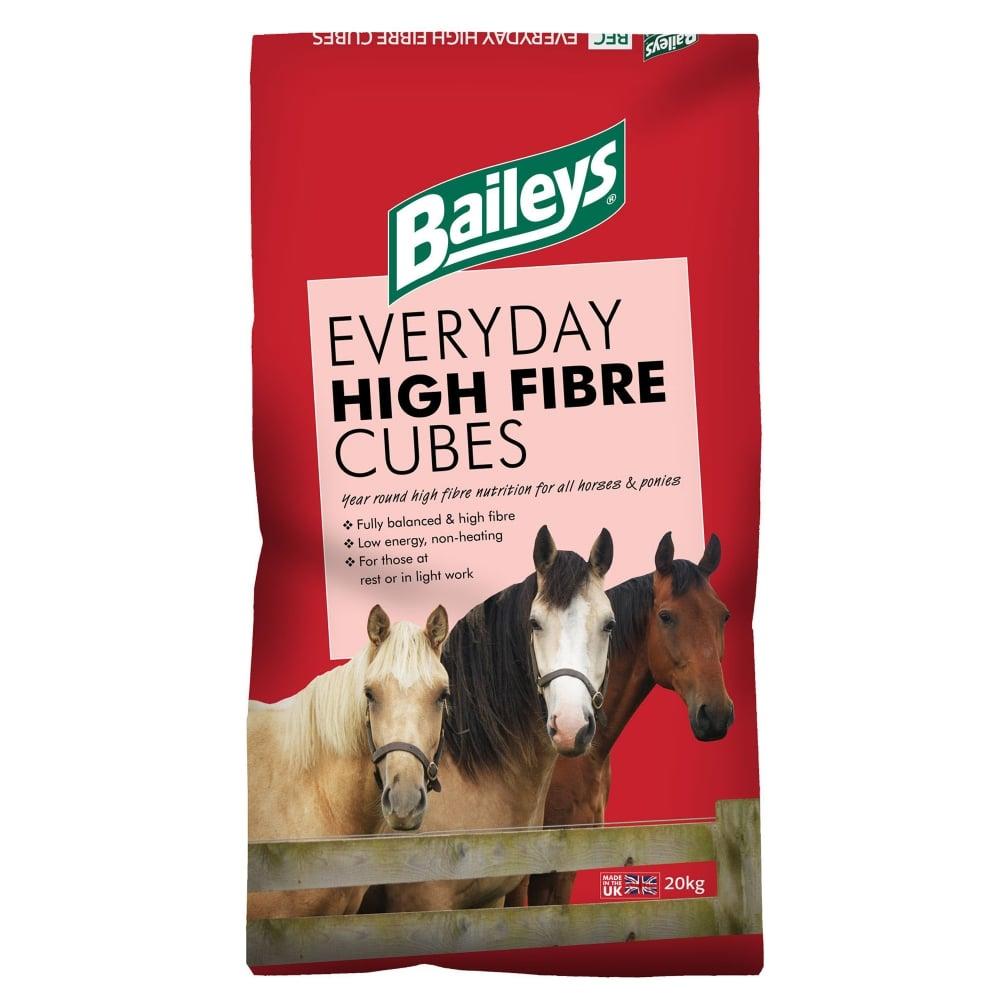 by Baileys
Code: 2972221 :
Baileys Everyday High Fibre Cubes is a high fibre, low energy feed for horses at rest or in light work.
Ingredients: Oatfeed (by-product of the oat-milling industry), Wheatfeed, Micronised Wheat, Nutritionally Improved Straw, Extracted Sunflower Meal, Molasses, Alfalfa Meal, Calcium Carbonate, Soya Oil, Sodium Chloride, Vitamins and Minerals, Calcined Magnesite
Analytical Constituents: Protein 9%, Oil 3.5%, Fibre 20%, Ash 8.5%. Digestible Energy 8.5MJ/kg.