Baileys High Fibre Complete Nuggets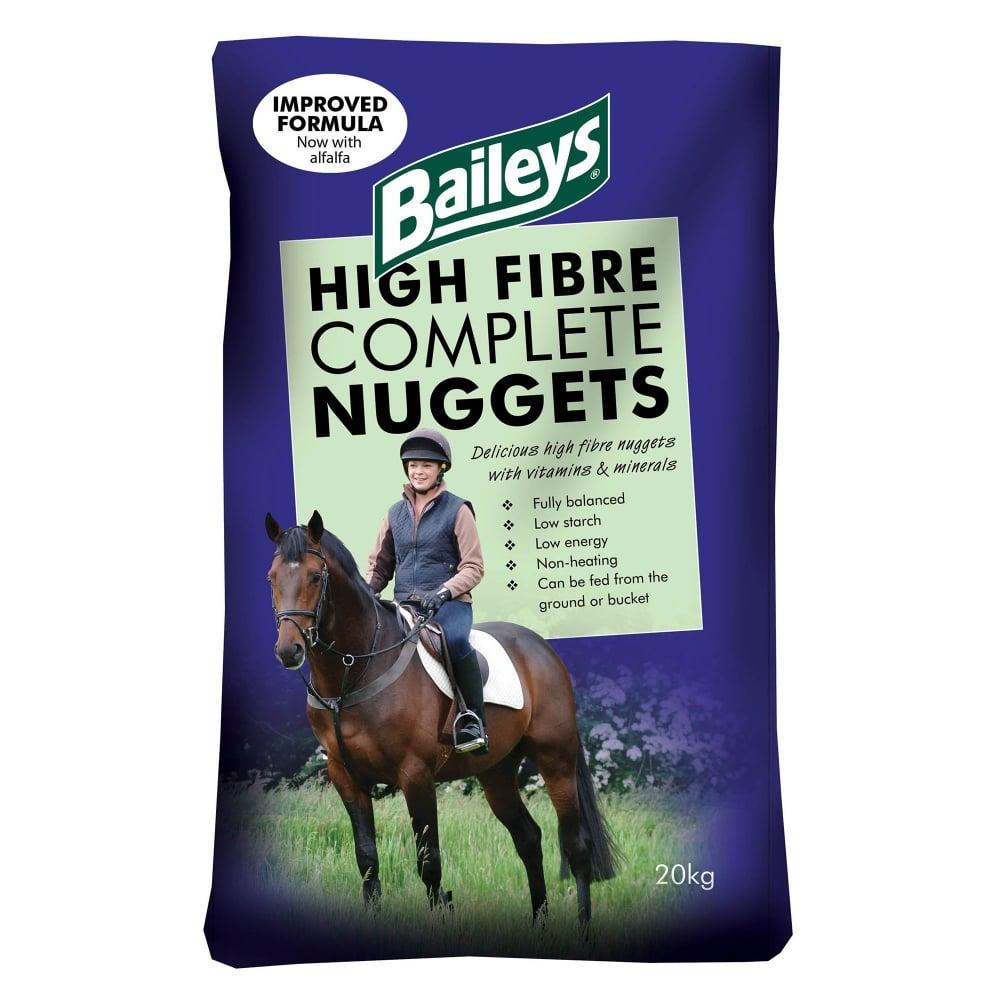 by Baileys
Code: 2972680 :
Baileys High Fibre Complete Cubes are chunky, high fibre cubes that are full balanced with a comprehensive spectrum of vitamins and minerals. Can be easily fed from a bucket or on the ground, to encourage natural foraging behaviour.
Ingredients: Oatfeed (by-product of the oat milling industry), Alfalfa Meal, Wheatfeed, Micronised Unmolassed Sugarbeet Fines, Molasses, Vegetable Oil, Sodium Chloride, Vitamins & Minerals, Calcium Carbonate
Analytical Constituents: Protein 8%, Oil 3%, Fibre 20%, Ash 6%. Digestible Energy 8.5MJ/kg.