Barking Heads Top Dog Turkey (10 x 300g)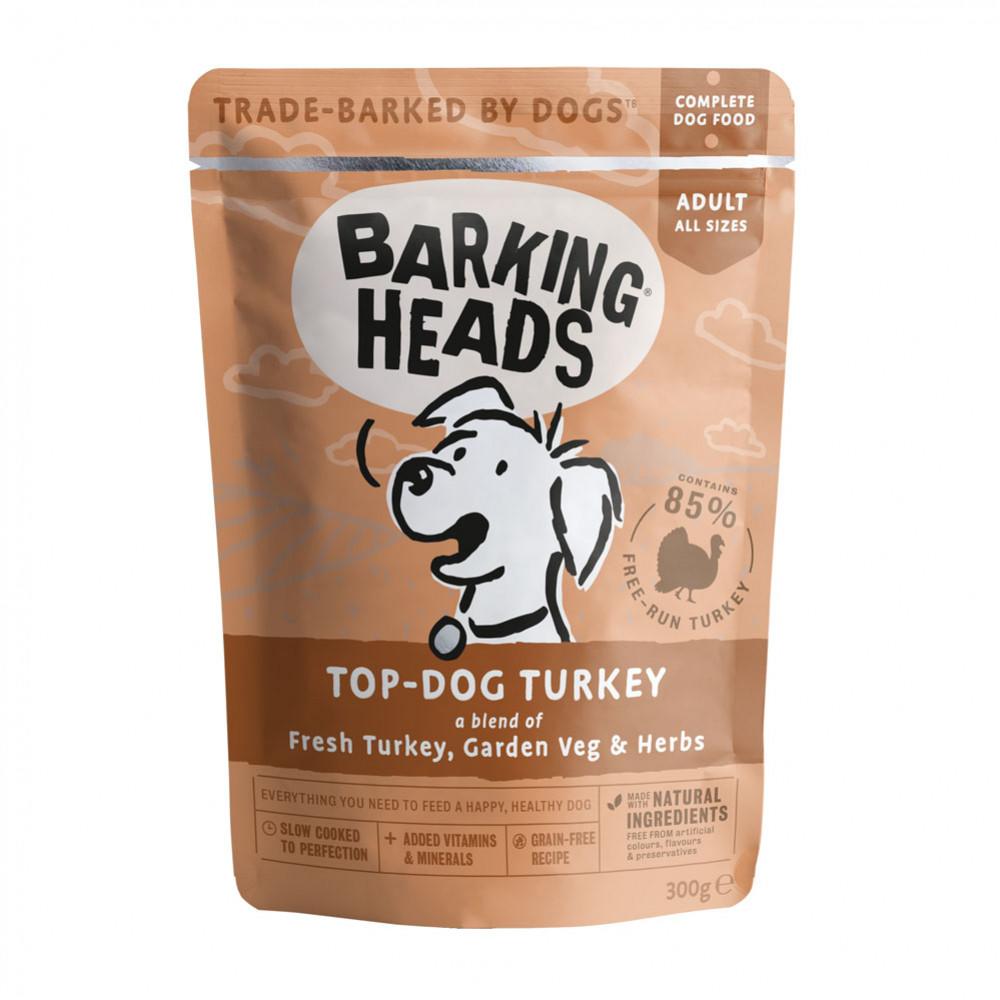 by Barking Heads
Code: 4127997 :
Barking Heads Top-Dog Turkey is slow cooked to paw-fection using only the best quality, natural ingredients. This scrumptious adult wet food recipe with added vitamins & minerals contains 85% free-run turkey, and what's better yet…it's grain-free too! Blended with a seriously yummy combination of garden veg and herbs, this tasty turkey dinner will receive top marks from your dog!
Everything you need to feed a happy, healthy dog!
Slow Cooked To Perfection
Added Vitamins & Minerals
Grain-Free Recipe
Made With Natural Ingredients! 
FREE FROM Artificial Colours, Flavours & Preservatives
What's In The Pouch?
Only the good stuff... like Fresh Turkey, Chickpeas, Pumpkin, Courgette, Peas, Seaweed & Herbs.

Composition:
85% Turkey includes – Fresh Deboned Turkey (60%), Turkey Broth (25%), Chickpeas, Pumpkin, Courgette, Peas, Tomato, Sunflower Oil, Salmon Oil, Seaweed, Lucerne, Parsley, Celery, Chicory Root, Nettle, Turmeric, Aniseed, Minerals
Analytical Constituents (%):
Crude Protein 10%, Crude Fat 6.5%, Crude Fibres 0.6%, Crude Ash 2%, Moisture 79%
Nutritional Additives (per kg):
Vitamins: Vitamin D3 450 IU, Vitamin E (DL-Alpha-Tocopheryl Acetate) 40 mg Trace Elements: Zinc as Zinc Oxide 30mg, Manganese as Manganese (ll) Oxide 2mg, Copper as Cupric Sulphate Pentahydrate 0.4mg, Iodine as Calcium Iodate Anhydrous 0.3mg No Added Artificial Colours, Flavours or Preservatives