Benevo Rumble Strips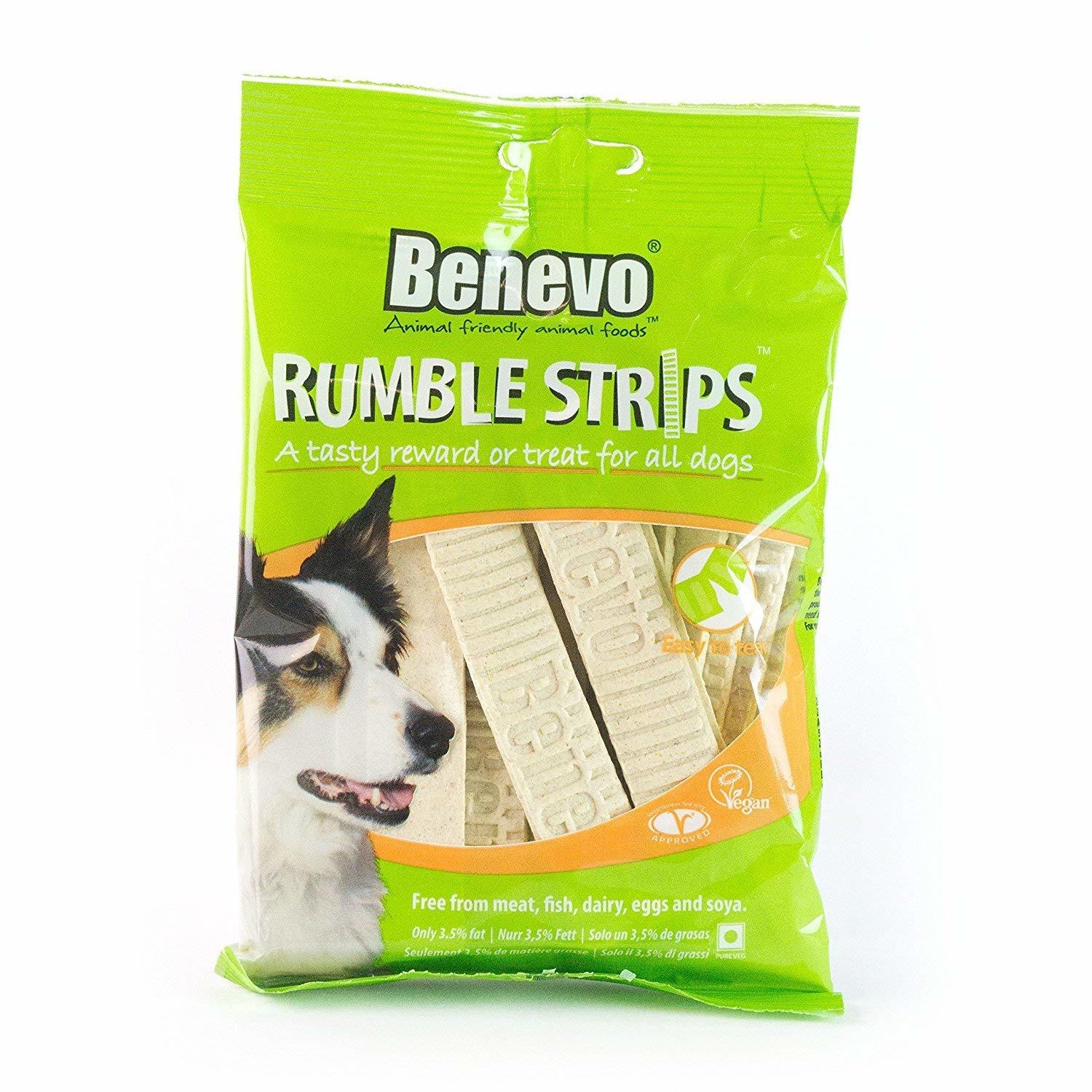 by Benevo
Code: 4134374 : 5060130540093
Benevo Rumble Strips are soft chewy treats with an appetising aroma. 
Made with a recipe that is free from meat, eggs, dairy or soya, they are ideal for dogs with sensitivities. 
They only contain natural colours and flavours and no GM ingredients. Easily torn or cut into smaller pieces, they are ideal for a reward or a conditioner. 
Approved by the UK Vegan Society and Vegetarian Society. Not suitable for dogs under 4 months old. 'Benevo - Animal friendly animal foods'
Each strip approx 12cm long, each pack contains 20 strips.
Total pack weight 180g