Burns Hypoallergenic Mixer 2kg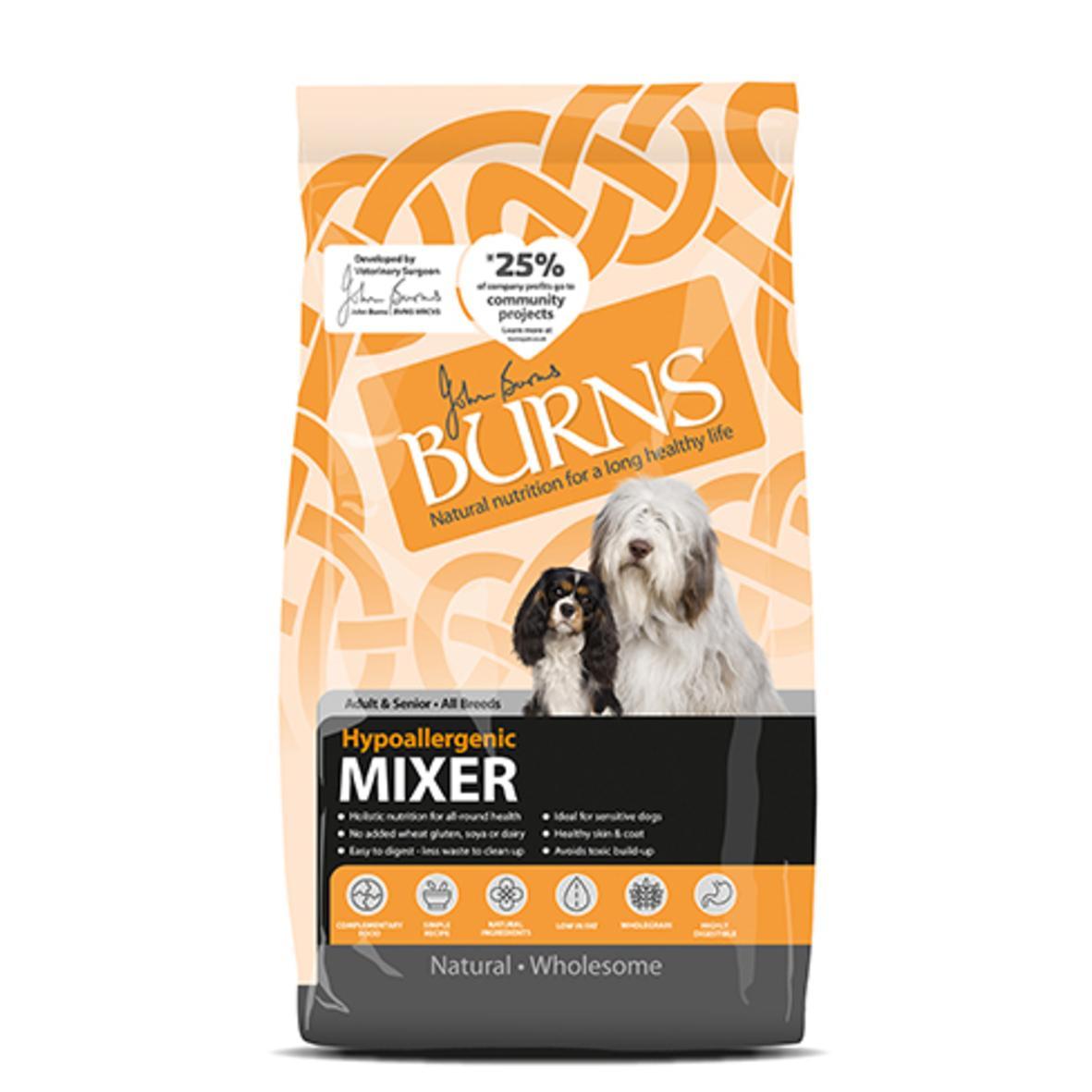 Burns Hypoallergenic Mixer is especially suitable for sensitive dogs. It is formulated without ingredients such as wheat, soya, dairy, artificial colourings and artificial preservatives which are known to cause symptoms of food intolerance including itchy skin, digestive upset, excessive moulting, full anal glands and waxy ears.
Made with whole grain rice
Highly digestible
Added vitamins
Brown rice (89%), Peas, Duck Fat, Whole Linseed, Seaweed, Vitamins, Mixed Herbs.
Analytical Constituents
Crude Protein 9.0%, Crude Oil & Fats 6.5%, Crude Fibre 2.5%, Crude Ash 3.0%, Sodium 0.03%, Calcium 0.18%, Phosphorus 0.17%, Magnesium 0.08%, Potassium 0.22%, Chloride 0.05%, Sulphur 0.12%, Essential Fatty Acid 1.90%