Burns Sensitive Sensitive Pork and Potato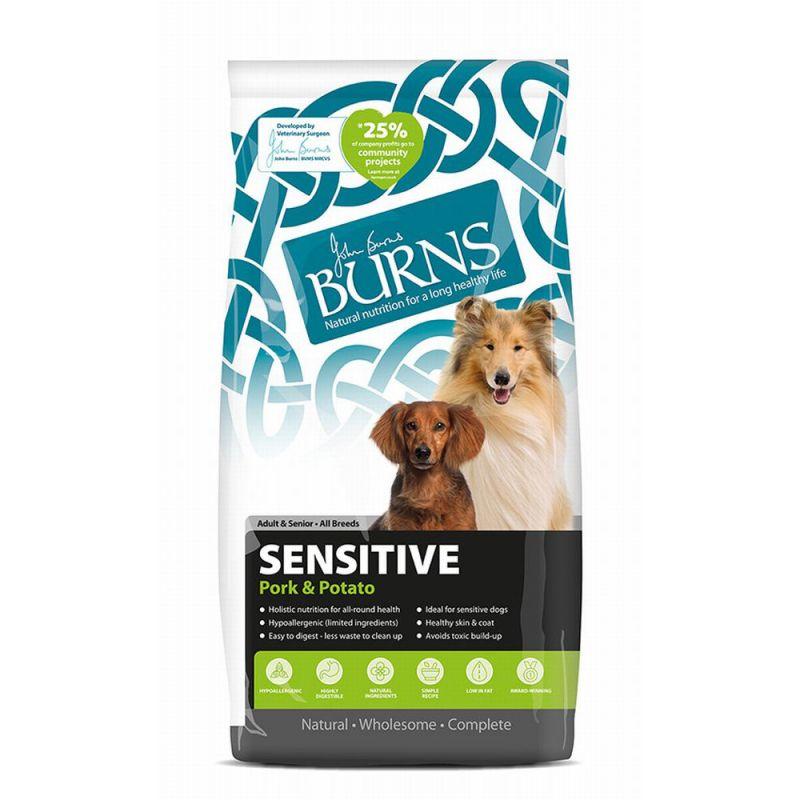 Burns Sensitive with Pork & Potato Dog Food uses a novel protein source making this product especially suitable for dogs with intolerances to more common proteins such as chicken, lamb or fish. Contains all the nutrients a dog needs and avoids those which cause the build-up of toxic waste in the system.
Hypo-allergenic & formulated without Wheat Gluten
No added wheat, beef or dairy
Suitable for dogs with sensitive skin
Composition
Potato (35%), Maize (27%), Pork Meal (17%), Pea Starch, Peas, Pork Fat, Seaweed, Vitamins & Minerals.
Analytical Constituents
Crude Protein 18.5%, Crude Oils & Fats 8%, Crude Fibre 2.5%, Crude Ash 7.5%, Copper 19mg/kg, Sodium 0.13%, Calcium 2.06%, Phosphorus 1.05%, Magnesium 0.12%, Potassium 0.39% & Essential Fatty Acids 1.47%.