Dodson & Horrell Poultry Grower Pellets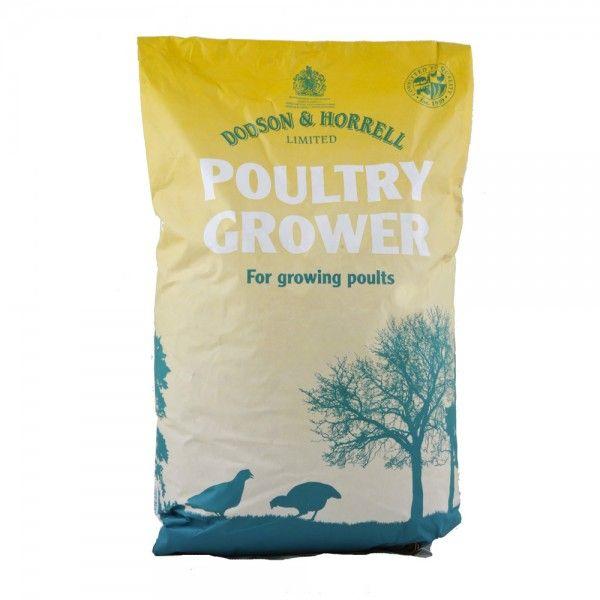 by Dodson & Horrell
Code: 2973047 :
Pellet formulated especially for pullets.
Formulated especially for poults, Poultry Grower is produced in pellet form, which avoids feed wastage.
Designed specifically to help support steady growth and sexual maturity.
Suitable for many birds as a free choice feed, but may also be fed as a restricted feed if required.
Nutritional content optimised for cost effective productive growth.
Trace nutrients in sufficient amounts to help support the bird through the developmental period.
Is manufactured from non-GM sources of ingredients solely derived from inspected, approved suppliers.
Manufactured in a dedicated medicine-free mill under ISO 9000/2000 and HACCP quality assurance schemes.

Recommended to be fed from 6 - 8 weeks of age up until the onset of lay (18 - 21 weeks of age).

Typical consumption: 2 weeks - 20g per head, per day; 7 weeks - 50g per head, per day; 21 weeks - 100 - 110g per head, per day.

This diet can also be used for fattening birds.