Flexi Neon Extending Lead - 5m tape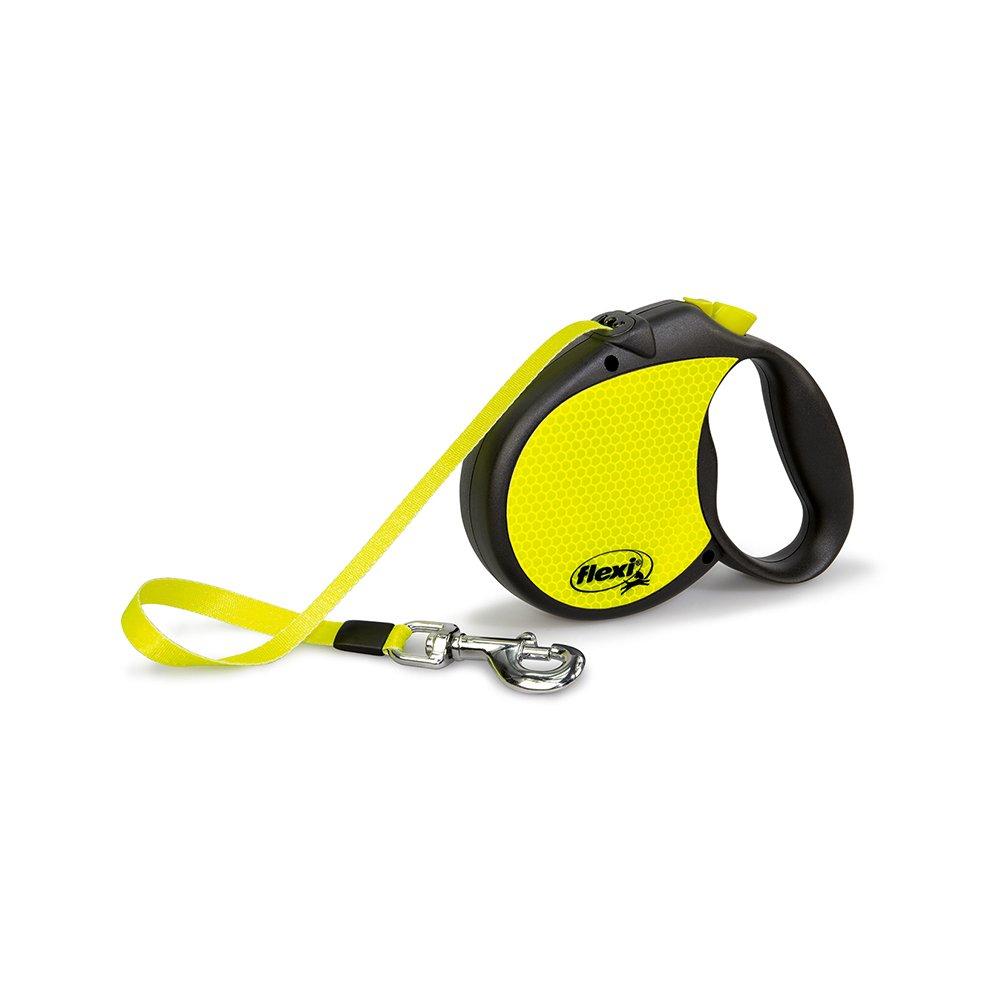 See and be seen!
 Flexi NEON combining a highly attractive design with additional safety features. 
While the striking neon colored tape gives other pedestrians a sense of security at night, when they see that the dog is on a Flexi lead, the honeycombed structured reflector sheets on both sides of the casing mirror headlights from passing cars giving the lead a radiant shine in the dark. 
The proven short-stroke braking system – designed in bright neon – sets the standard for durability and comfort.
5 m tape leash
Comfortable short-stroke braking system
Soft grip
Chromed snap hook
Available in 3 sizes:
Small - Suitable for dogs up to 15kg.
Medium - Suitable for dogs up to 25kg
Large - suitable for 60kg