Global Herbs Turmeric Gold 1.8kg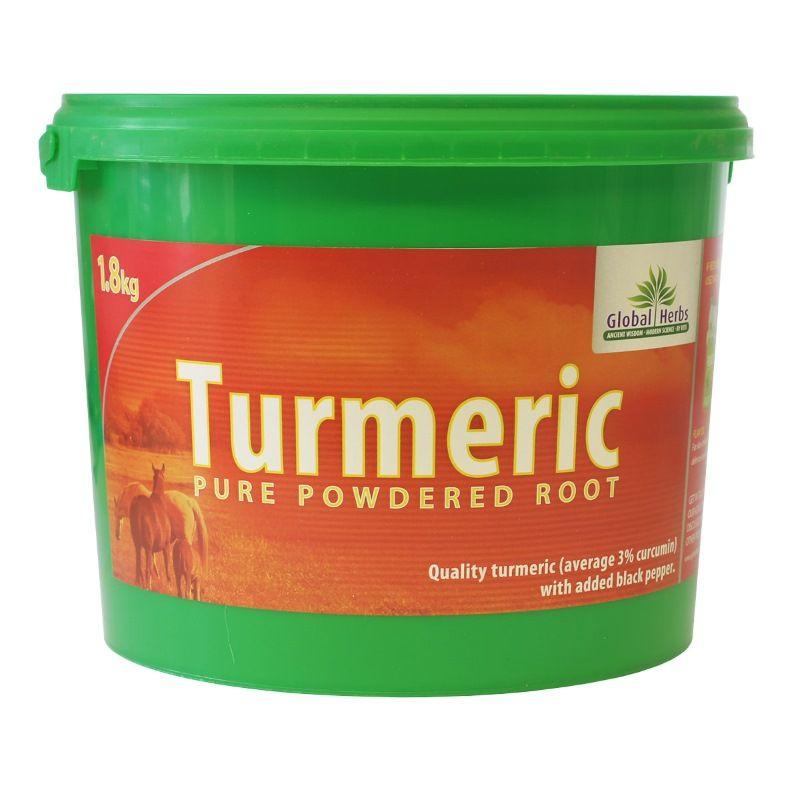 by Global Herbs
Code: 11922 :
Description

Feeding Guide
Turmeric is a popular spice commonly used to give support to digestion, skin and joints. Contains an average of 3% curcumin and 3% cracked black pepper to aid maximum absorption.
We also recommend to feed with Global HerbsFlax Oil for optimum results. Use routinely mixed in the feed, on its own or to support other formula such as Restore or Alphabute.
Both Global Herbs Skratch products and Fly Free  also contain Turmeric so there is no need to feed together.
Turmeric can stain, so please exercise caution when using it.
Please take veterinary advice on feeding to pregnant mares.  
Average horse: 1/2 -2 scoops once or twice daily 
Large horses: 1 -3 scoops once or twice daily 
Small pony: 1/2 -1 scoop once or twice daily