Pawtato Blueberry Sticks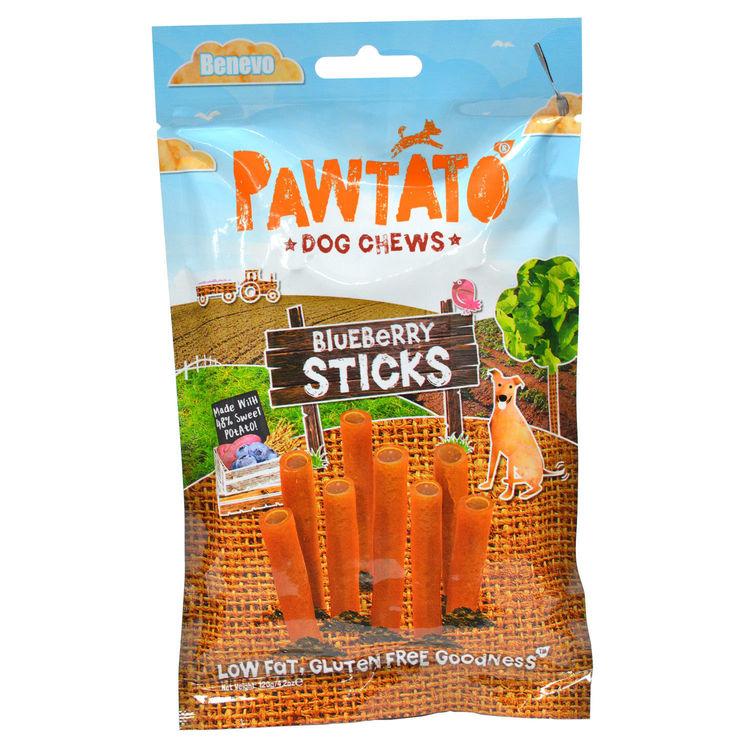 by Benevo
Code: 6883192 : 5060130540345
Benevo Pawtato Sticks with Blueberry filling are low fat dog chews made from organically grown sweet potato (a known super food!) with gm-free rice and real blueberries.
Naturally free from: Gluten, Wheat, Egg, Dairy, Meat and Soya, these fruity chews make an excellent hypoallergenic treat for those dogs prone to allergies or food sensitivities.
Sticks approx 12cm long
8 sticks per pack
Pack weight 120g
No added sugar, salt, artificial colours or flavours. 
Vegetarian Society UK and Vegan Society UK approved product. PETA approved brand.