Royal Canin Veterinary Diet Dog GastroIntestinal High Fibre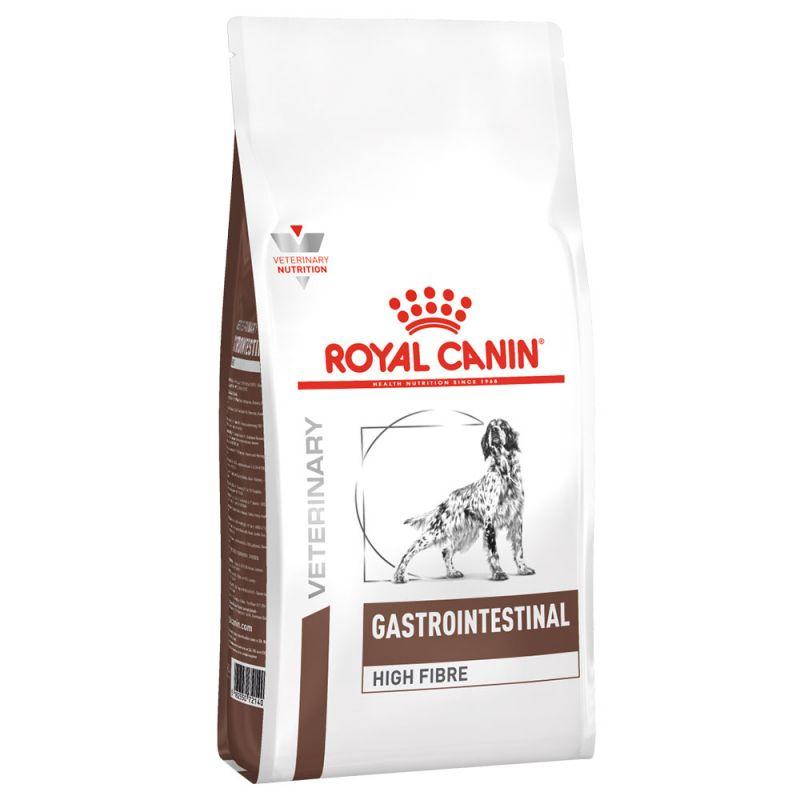 by Royal Canin Veterinary Diet
Code: 12752 :
Description

Important Information
Royal Canin Veterinary Diet Dog – High Fibre is made to support a high fibre treatment for dogs who suffer from gastrointestinal disease. Although gastrointestinal complaints are relatively common in dogs, there can be a number of distinct causes. This complete dry kibble is created especially for those cases where a high fibre content food is required for treatment.
A diet rich in fibre may also boost the smooth working of the digestive system, and ease symptoms of inflammation in the large intestine. Highly digestible protein sources help to limit intestinal fermentation, while the gut flora are well looked after by the added FOS.
To further reduce inflammation in the gut, this kibble contains fatty acids EPA and DHA, as well as a protective antioxidant complex. This combination of vitamins and minerals helps to protect the immune system against attacks from aggressive metabolites.
Royal Canin Veterinary Diet Dog – High Fibre (previously Fibre Response) at a glance:
High digestive security: proteins with high digestibility (wheat gluten) can reduce intestinal fermentation processes, whilst fermentable fibres (dried beet pulp and FOS) can support a balanced intestinal flora
High fibre content: fibres can support digestive functions in dogs suffering from colon inflammation, supporting the digestive passage
EPA/DHA: eicosapentaenoic acid (EPA) and docosahexaenoic acid (DHA) are long-chain omega-3 fatty acids that can help reduce inflammatory processes in the gut
Protective antioxidants: patented antioxidant complex (vitamins E and C, lutein and taurine) can help to protect the body's cells against aggressive metabolites and support the immune system
Please consult your vet before feeding your pet with a veterinary diet. Your vet will be able to give detailed information and advice on possible treatment for your pet.
When feeding your pet with a veterinary diet, you MUST take your pet to your vet for a check-up every six months.
Should your pet's health deteriorate whilst feeding this product seek veterinary advice immediately.
By adding this product to your shopping basket you are confirming that you have read and understood the above information