Sheba Classics Cat Tray with Chicken in Terrine 22 x 85g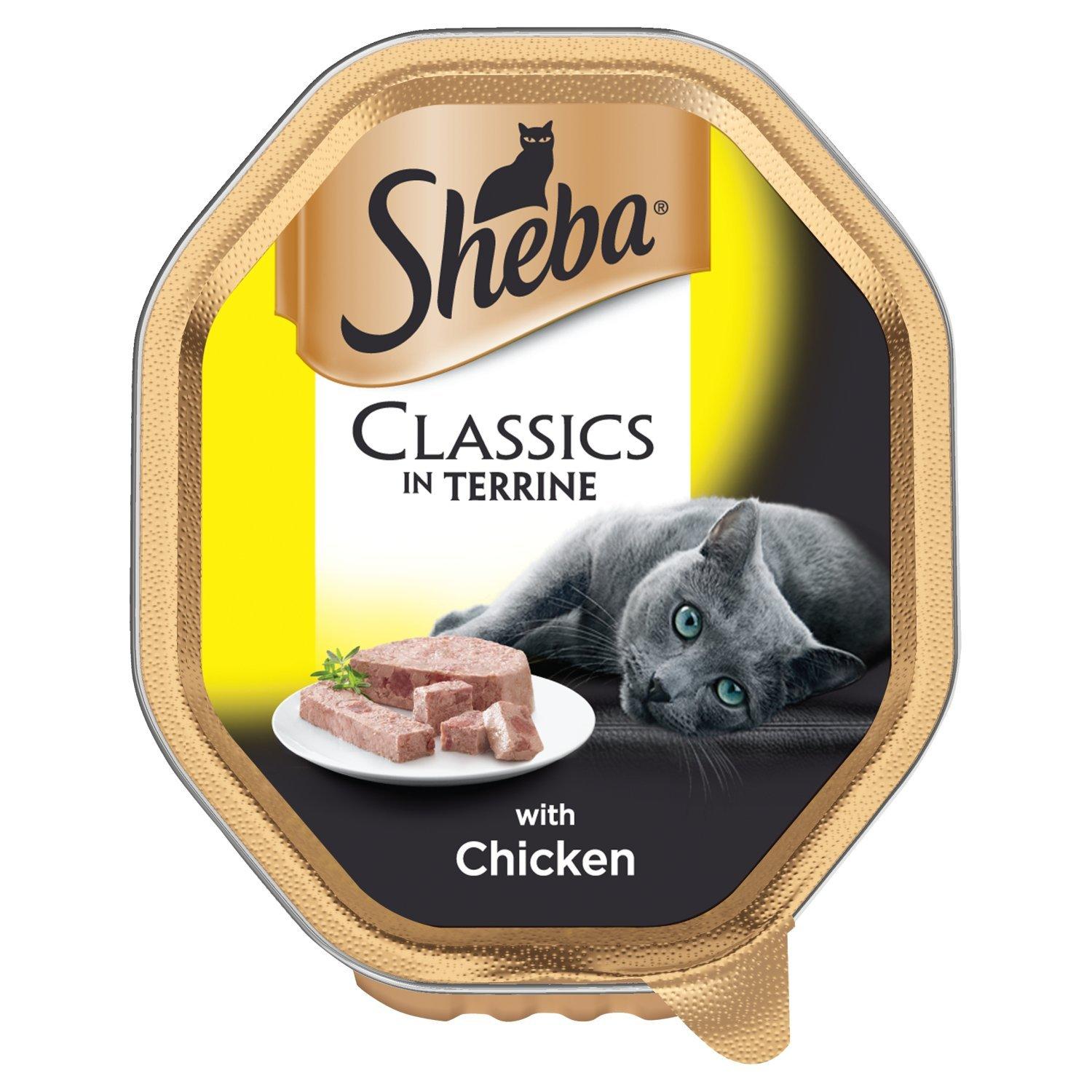 Sheba Alutray Classics in Terrine is a collection of delicious recipes made using only tender slices of meat and lavished in rich terrine that is steam cooked to lock in all the flavour.
 Only the finest natural ingredients make their way into Sheba's Classics in Terrine, so your cat is sure to love them all.
 Sheba Cat food is of the finest quality and does not contain any artificial colours, flavours or preservatives.
 These complete meals are a delicious and healthy option for your beloved feline friend.