Skinners Field & Trial Duck & Rice Puppy & Junior Dog Food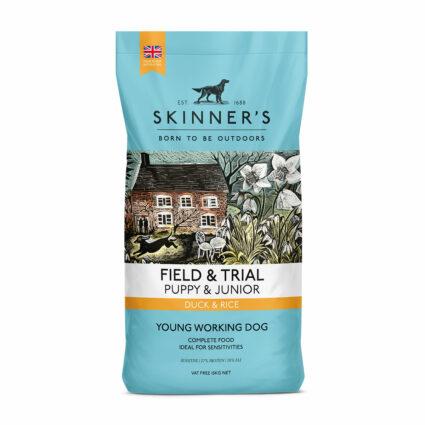 by Skinners Field & Trial
Code: 2972801 :
Skinners Field & Trial Duck & Rice Junior Dog Food is completely hypoallergenic and is recommended to follow on from Field & Trial Puppy Duck & Rice. It is specifically formulated for young working dogs from 6 months of age (depending on breed) up to 18 months of age.
Nutritional Info
Crude Protein 25%, Crude Oils & Fats 12% & Crude Fibres 3.5%
Composition
Duck meat meal (26.5%), brown rice (26.5%), naked oats, peas, whole linseed, beet pulp, sunflower oil, yeast, marine algae, vitamins, minerals and trace elements & MOS.