Supa Caged Seed Feeder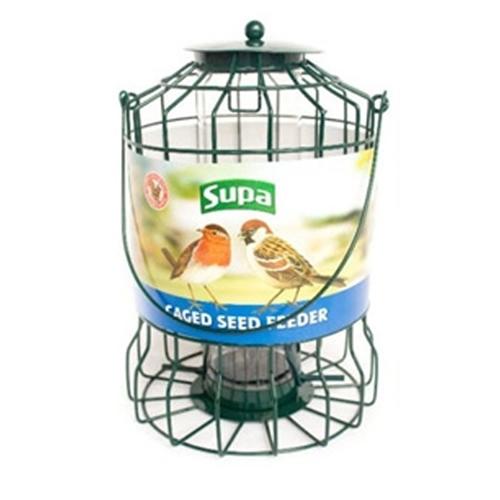 The Supa Caged Squirrel Proof Seed Feeder protects your seed from intrusive squirrels and large birds such as Magpies, Parakeets and Pigeons.
The powder coated metal cage allows in smaller birds but prevents squirrels and larger birds getting into the feeder and to the feed.
The top has squirrel resistant caps to prevent squirrels tampering with it but allows easy access for refilling.
Dimensions: H 260mm x Dia 175mm