Supa Dried Mealworms 1000ml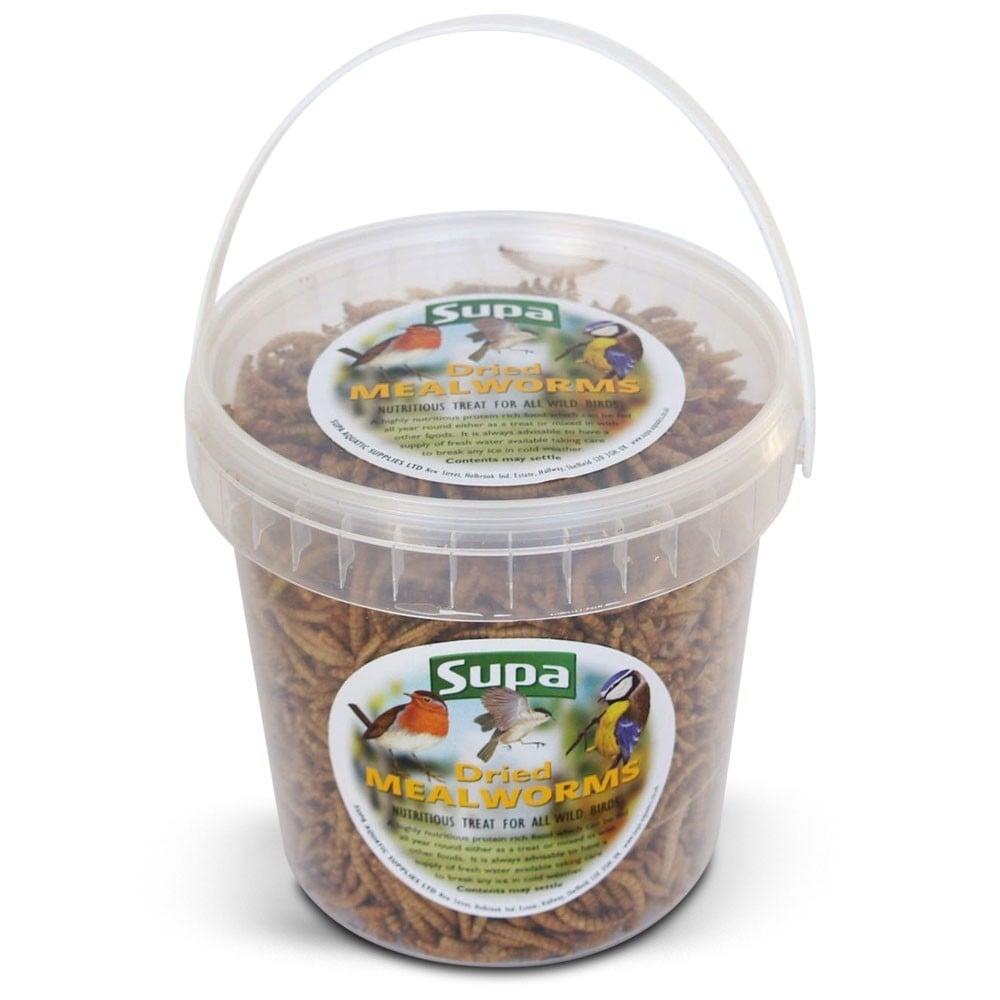 by Supa
Code: 4651538 : 5025662008220
Provide your birds with a food very close to that which they would find in the wild, without the inconvenience of keeping live food. Freeze-dried mealworms retain all the energy and protein of live food locked in for extended shelf life.
Feed in the springtime for fledglings and throughout the year to keep all insect eating birds and animals fit and healthy. 
Dried mealworms can be fed on their own or soaked overnight to increase the moisture content.