Thunderbrook Equestrian Healthy Herbal Chaff 15kg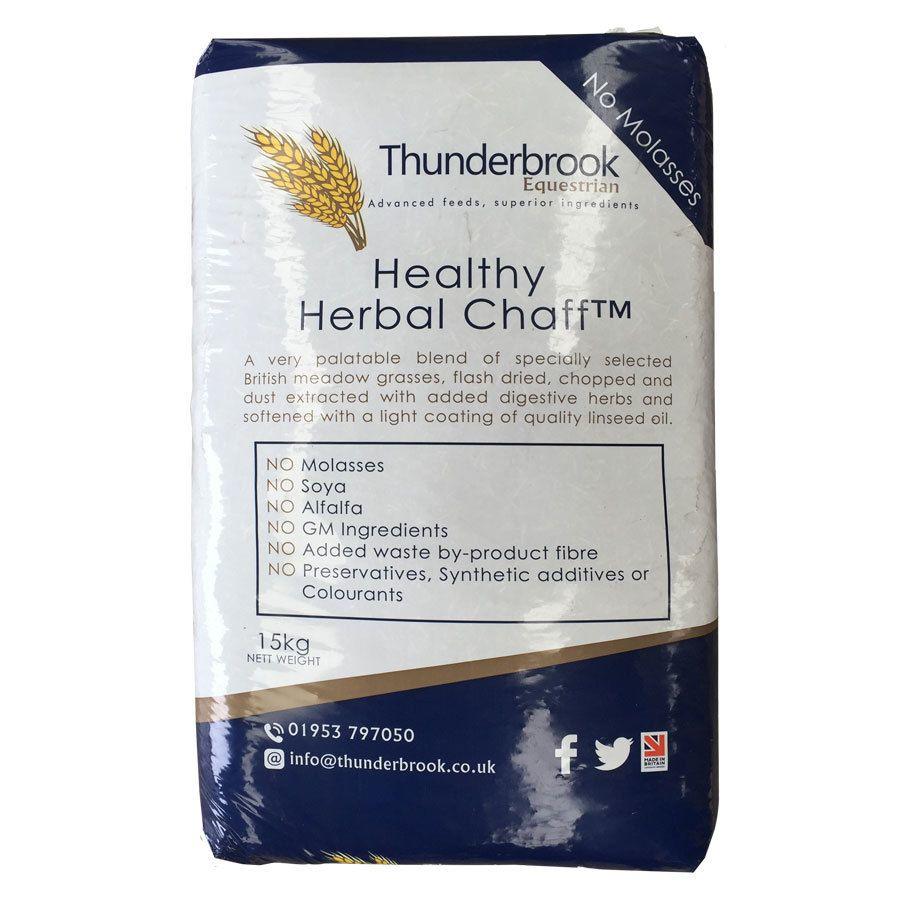 by Thunderbrook
Code: 297310 :
Thunderbrook Equestrian Healthy Herbal Chaff is a very palatable late cut meadow grass, dried and chopped, with added herbs and a light coating of quality linseed oil. 
Naturally high fibre and low sugar, yet still smells and tastes great! No molasses! No preservatives!! No Soya!!! No chemical processing with caustic soda to soften the chaff. No added waste byproduct fibre.
Thunderbrook's Healthy Herbal Chaff is ideal for mixing with Base Mix to encourage your horse to chew and eat his feed more slowly.
Composition
Dehydrated grass, linseed oil, chamomile flowers and leaves dried, lemon balm dried, mint leaves dried.
Nutritional Info
Crude Protein  13%, Crude Fibre 30%, Crude Oils and fats 2.5%