Wilsons Extra Choice 15kg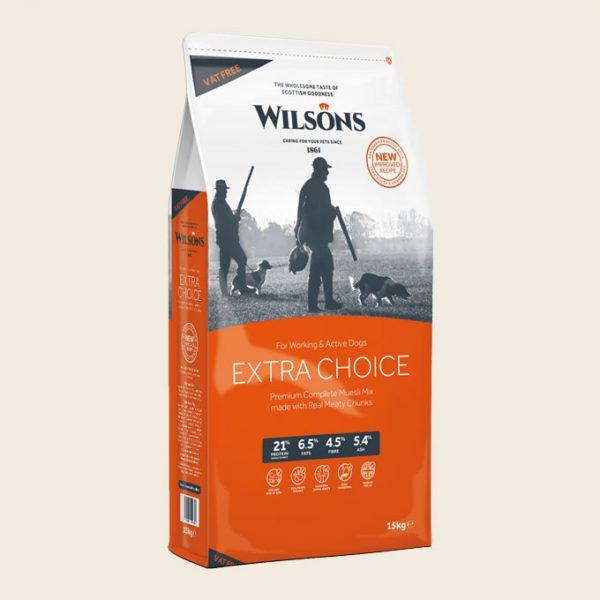 by Wilsons
Code: 2971964 : 0703694994104
Description

Nutrition

Reviews
Wilson's Extra Choice is a premium complete Muesli Mix made with Real Meaty Chunks mixed with Kibble.
Extra Choice is ideal for very active and working dogs who love a mixture of natural ingredients and
kibble.
Key Benefits
Vat Free
Real Meaty Chunks
Complete Muesli Mix
Ideal for active & working dogs
Feeding Guide
This is a complete feed for dogs. Monitor your dog's weight and adjust feeding amounts as required. If unsure, please check with your vet. Remember that access to water must be available at all times.
21% Protein, 6.5% Fat, 4.5% Fibre, 5.4% Ash