Yak Snack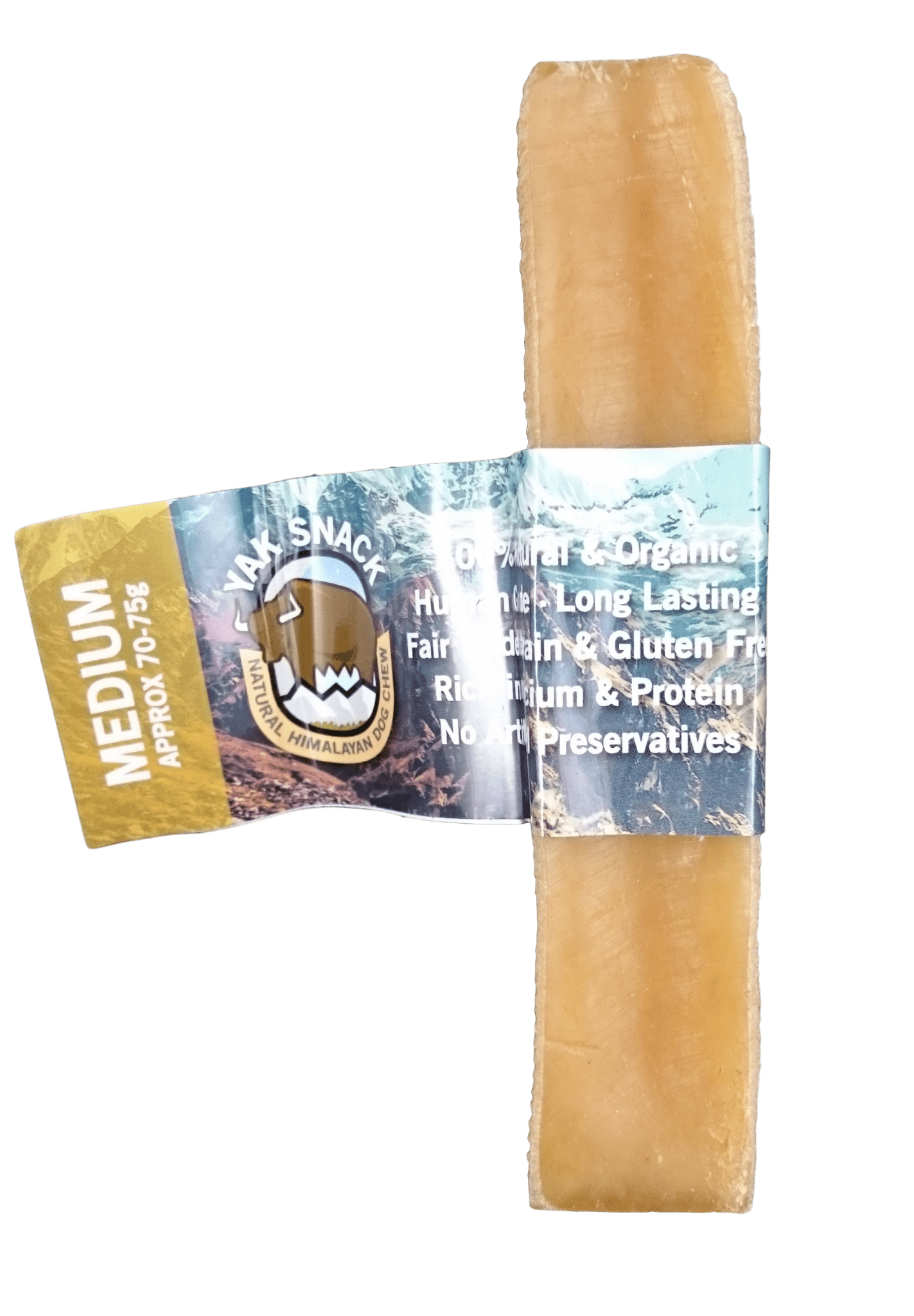 Enjoyed for centuries by the people of the Himalayas, this 100% natural hard cheese is now available as a long lasting chew for dogs! Traditionally, these chews are made from yak and cow milk obtained from local farmers in the Himalayan region, but our own Yak Snack is now made in the EU, to EU standards, whist still maintaining Himalayan tradition. These longer lasting chews are 100% Organic and Human Grade. There are no artificial preservatives. They are Grain & Gluten free and rich in Calcium & Protein.
Weight & Sizes
Small      28-40g 8-10cm
Medium  68-80g 12-14cm
Large     138-155g 15-18cm
Composition
Cottage cheese, salt (salt less than 0.01%).
Constituents (per 100g)
Crude protein 62.4%
Crude oils and fats 18%
Crude fibre less than 1%
Crude ash 5.3%
Moisture 10.2%