Allen & Page Calm & Condition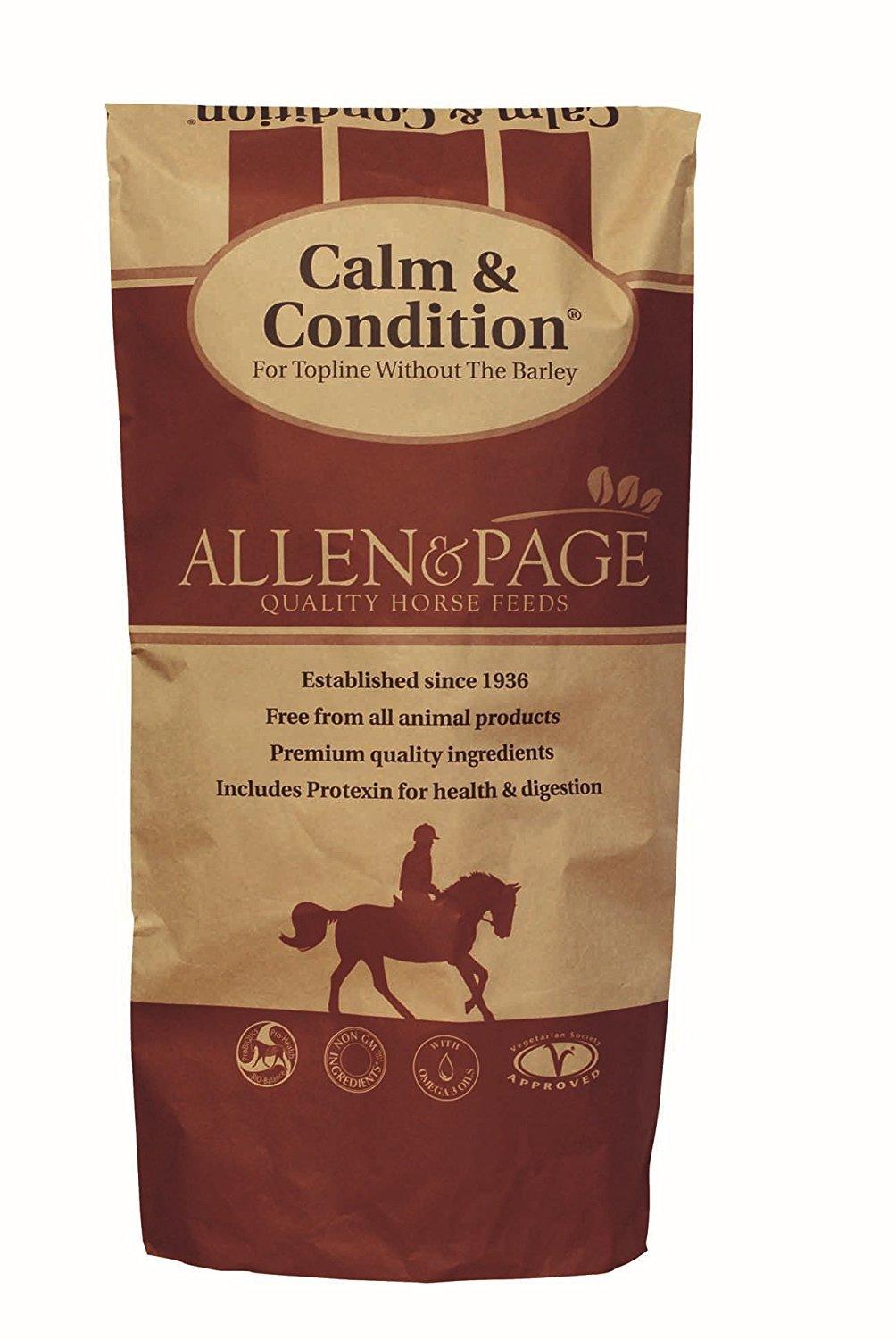 by Allen & Page
Code: 2972284 :
Allen & Page Calm & Condition is a soaked feed for horses who need to put on or maintain condition. 
Calm & Condition is also used successfully for competition horses who are working hard.
Formulated without barley, Calm & Condition is suitable for horses with a true barley intolerance, is low in starch, high in fibre and contains good levels of linseed and soya oils. Boosted vitamin and mineral levels and premium grade herbs also combine to promote optimum condition.
Ideal for horses and ponies that need to put on or maintain condition
Highly digestible with high fibre energy sources
Contains a unique pre and probiotic blend
Suitable for horses and ponies with intolerances to barley and molasses
Analytical Constituents
Oil 5.5%, Protein 12%, Fibre 14%, Estimated DE 12.5 MJ/kg, Starch 13%, Total Sugar 5%, Vitamin A 10,000 IU/kg, Vitamin D 1,500 IU/kg & Vitamin E 120 mg/kg