Dog Drying Coats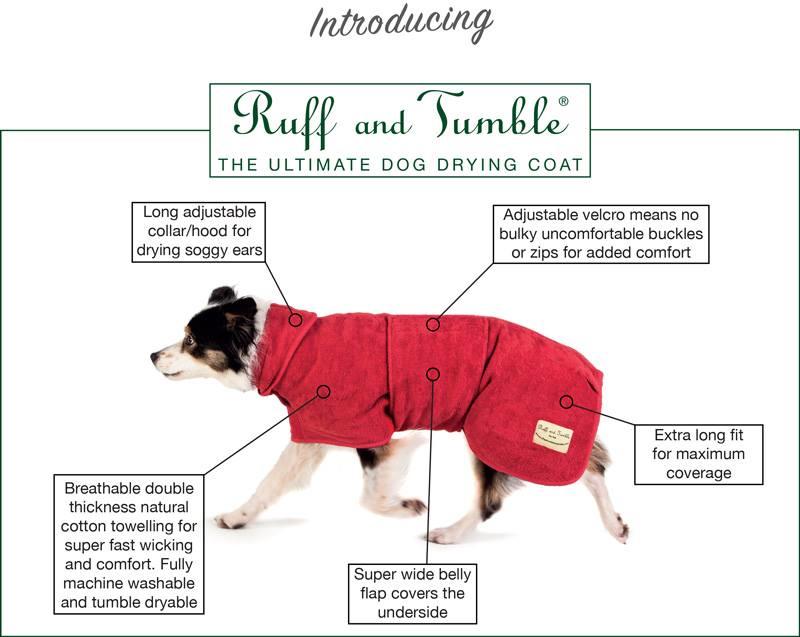 'Ruff and Tumble' Drying Coats are modelled on horse blankets.
They go on over the head and are a tailored to fit, with a cosy neck collar and a wide belly strap which fastens simply with Velcro.
They're top quality double thickness cotton towelling which makes the coat soft, absorbent and comfortable for the dog to wear. Perfect for after wet walks and bath times
Ruff and Tumble Drying Coats are also fantastically warm for the cold winter days and can also be soaked in cold water to create a cooling coat for hot summer days!
All coats are machine washable and can be tumble dried on a low heat.