Ancol Blue Tartan Lead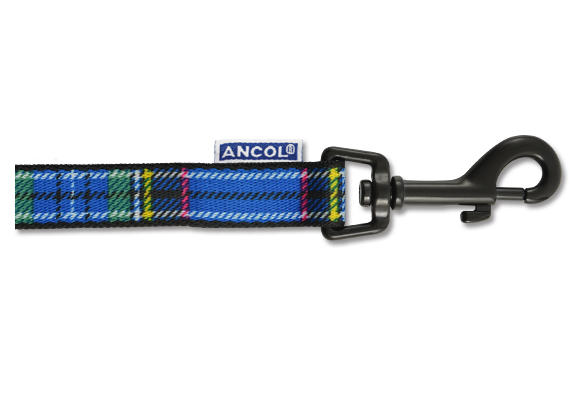 The Ancol Tartan Dog Lead is attractive, durable and certain to make you and your dog stand
out from the crowd! The lead is strong, lightweight and also weather proof. Nylon is one of the strongest
synthetic fibres and has the best resistance to chewing & biting. Doubled up for twice the strength, this
stylish dog lead will give many years of trouble free service. The Ancol  Nylon Tartan Dog Lead also
features a strong, easy release heavy duty trigger hook for attaching to your dog's collar and high quality
stitching.

Width of Lead: 19mm. Length of Lead: 1 Metre.
TYPE: Trigger Lead