Ancol Ergo Pin Brush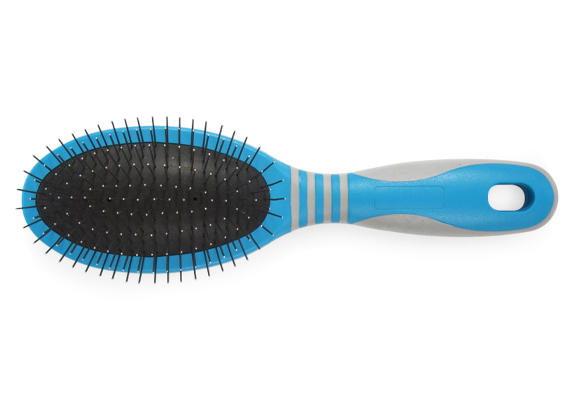 Ancol metal pin brush, used to smooth over the coat, laying down the hair and distributing the natural oils from the base of the coat to the top surface.
Removes dead hair
Promotes a glossy coat
Suitable for curly, short, wiry, long and silky coats.
Keep your dog's coat healthy by regular brushing.