Animology Deodorising Fox Poo Shampoo for Dogs 250ml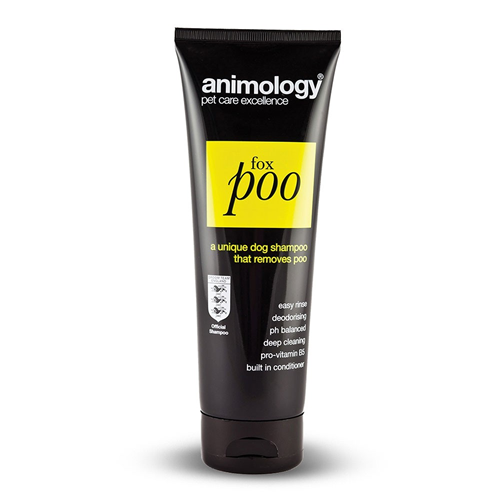 by Animology
Code: 11033 :
Animology Fox Poo Shampoo 250ml is a unique and effective method of removing stubborn fox poo and its disgusting odour from your dog's coat. 
As most dog owners know, it isn't just fox poo that dogs like to roll in; if its sticky, slimy or stinky a dog will roll in it. Fox Poo Shampoo can also be used to remove the poo of other animals from your dog's coat, including sheep, duck, badger and cow poo. 
Using Pro-Vitamin B5 and Conditioners, Animology Fox Poo Shampoo will clean and enrich your dog's coat, leaving a pleasant fragrance behind.


Product Information
All Animology shampoos are have a gentle but very effective cleaning action and added Pro-Vitamin B5 helps to improve the condition of the coat. This shampoo also helps cut down on rinsing time thanks to its 'Easy Rinse' technology and has a 'Signature' scent to ensure your dog smells clean and fresh!


Recommended for
All coat and skin types including sensitive skin, and is suitable for dogs from 6 weeks old.


Instructions
Wet dog with warm water, rub in from the neck down, for best results leave lather on coat for approximately 5 minutes then rinse thoroughly with clean warm water. Repeat if necessary. Dry with a towel or hair dryer.