Animology Stink Bomb Deodourising Spray for Dogs 250ml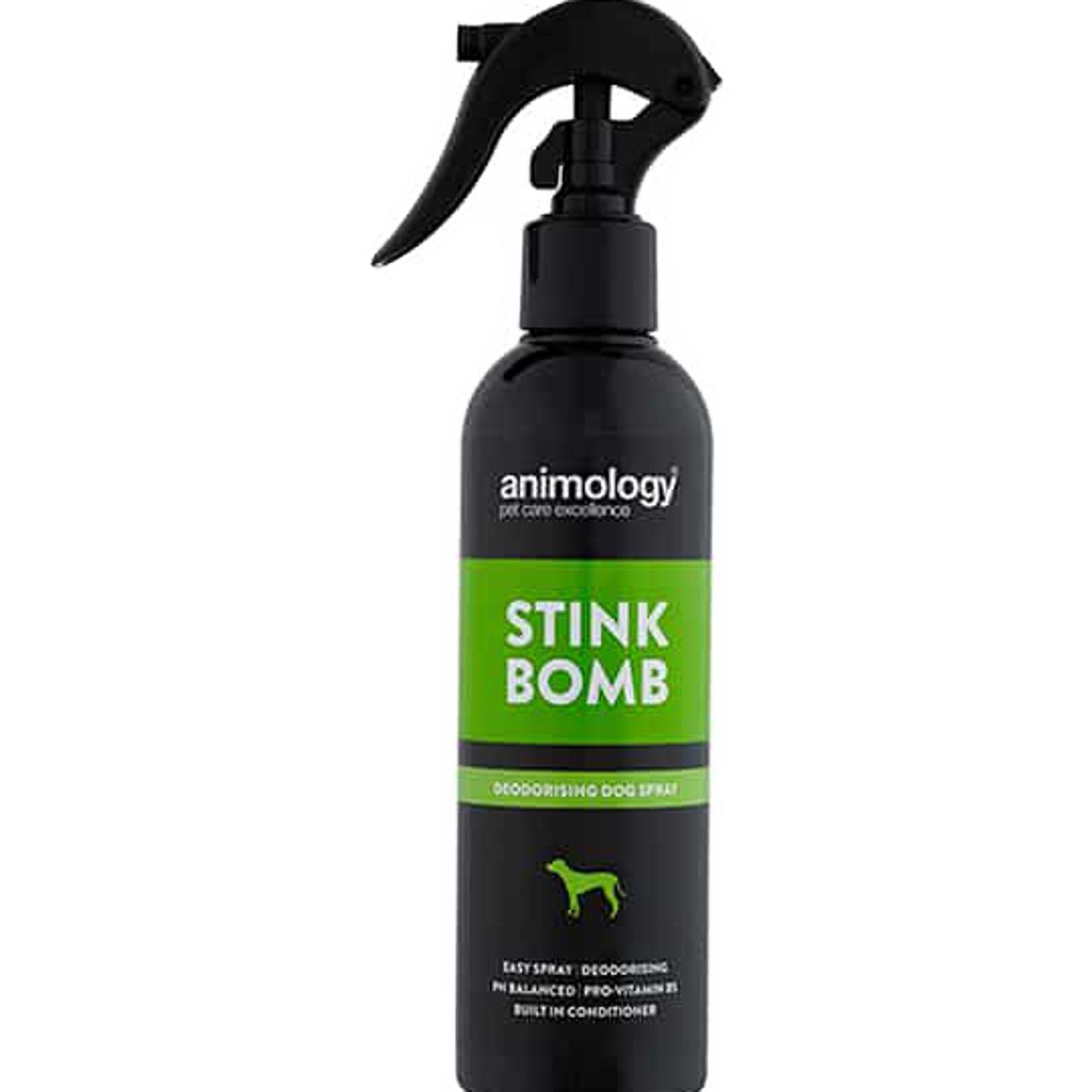 by Animology
Code: 13170 :
Stink Bomb is a deodorising dog spray fragranced with our 'signature' scent that helps to remove odour and leave your dog's coat looking, smelling and feeling great. This vitamin-enriched spray is suitable for all types of dog coat, keeping them smelling fresh and in great condition.


Product Information
Animology Dog Sprays are trusted by pet owners, vets, groomers and championship show dog owners in more than 50 countries around the world. Every spray is made in the UK and has a gentle, yet effective, formulation to prevent stripping the coat of its essential oils. Built in conditioners and Pro-Vitamin B5 also help to improve the health, strength and condition of the coat.
Recommended for
Suitable for all dog breeds.


Instructions
Simply spray onto your adult dog or puppy's coat, rub and leave.