Animology True Colours Dog Shampoo 250ml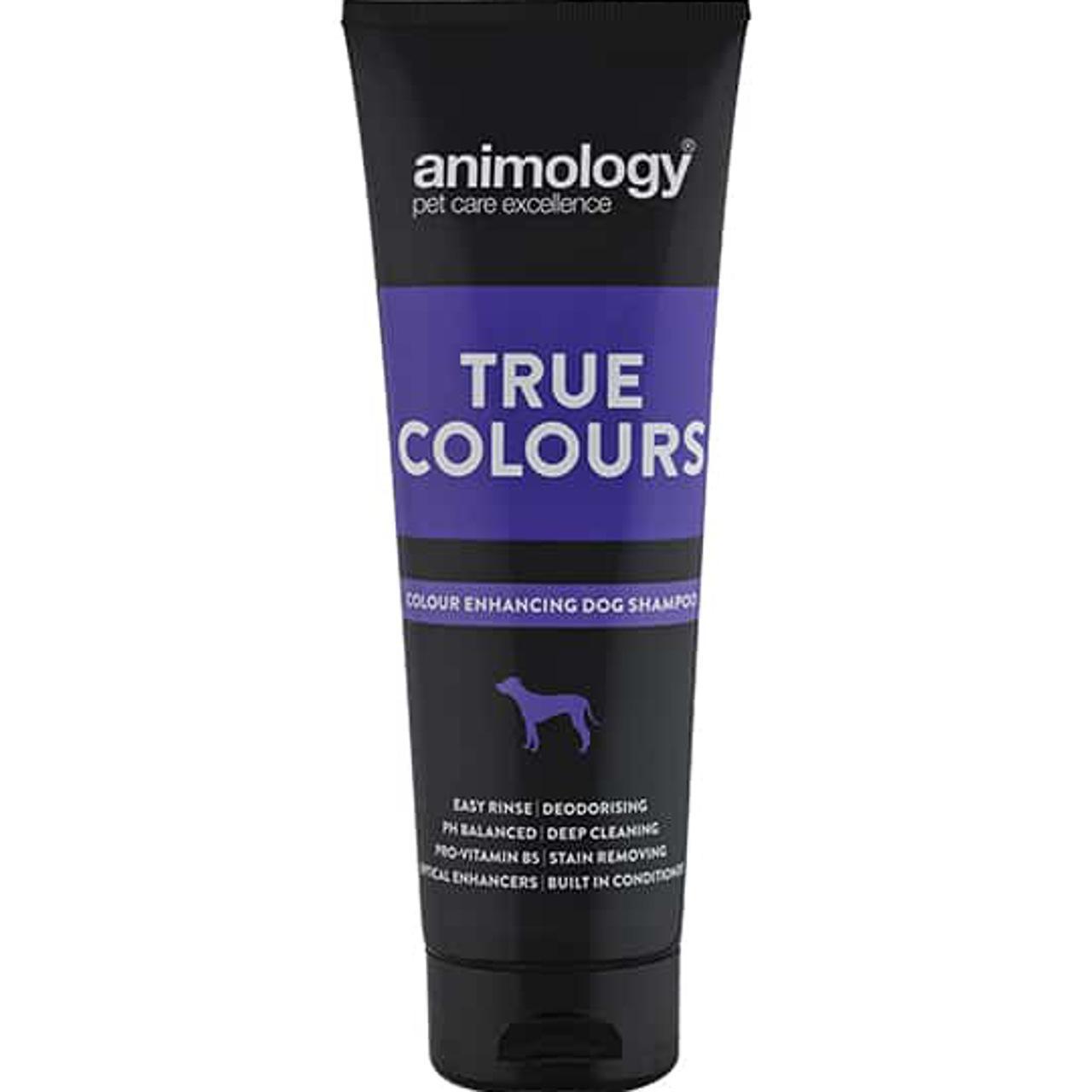 by Animology
Code: 13176 :
True Colours is a specially formulated dog shampoo that enhances the full spectrum of colours within a dogs coat. The deep clean technology and the optical enhancer will leave your dog's coat dazzling.


Key Benefits
Includes optical enhancers to help improve coat radiance
Low foam, easy rinse formulation to prevent irritation
Infused with our 'signature scent' for a fresh, clean smelling coat


Product Information
Animology dog shampoos are trusted by pet owners, vets, groomers and championship show dog owners in more than 50 countries around the world.
Every Animology dog shampoo is made in the UK and has a mild yet deep cleaning action that removes dirt and odour without stripping the coat of its essential oils. Our 'easy rinse' technology keeps washing time to a minimum, while the built in conditioners and Pro-Vitamin B5 help improve the health, strength and condition of the coat. Quite simply Animology dog shampoos leave dogs looking, smelling and feeling wonderful.


Recommended for
True Colours is the perfect shampoo to enhance the full spectrum of colours within your dog's coat no matter what colour coat they have.