Arden Grange Adult Sensitive Fish and Potato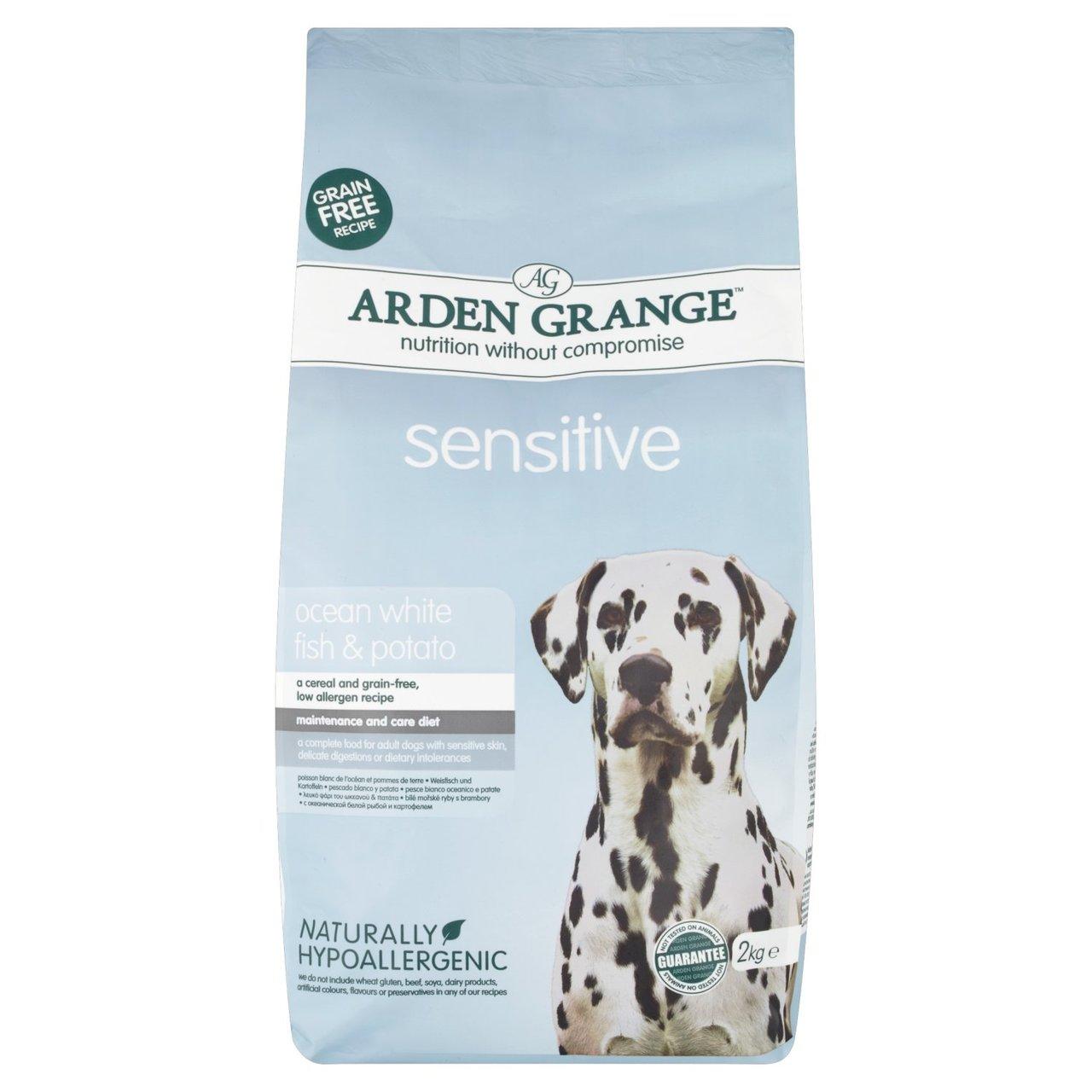 by Arden Grange
Code: 2971866 :
Arden Grange Sensitive Ocean White Fish & Potato is a highly digestible and extremely palatable dog food, which has been formulated to meet the nutritional requirements of adult dogs with sensitive skins and stomachs, but can also be fed to dogs with no sensitivity problems or allergies as the sensitive recipe is an excellent maintenance dog food.

Arden Grange Sensitive Ocean White Fish & Potato Dog Food contains haddock meal, an ideal protein source which is both palatable, easily digested and good for dogs with sensitive skin or digestive systems, that is obtained from sustainable, ethical sources!
Key Benefits
Arden Grange Ocean White Fish and Potato is a nutritionally complete dry food which is ideally suited to adult dogs with a delicate digestion or sensitive skin
 Ocean white fish (haddock) provides a primary protein source that is easily metabolised for efficient bodily functioning
 An excellent omega-3 : omega-6 ratio which may help alleviate inflammation and supress adverse immune reactions
 Cereal and grain free providing all breeds of dog with a hypoallergenic, wholesome diet full of natural goodness
Ingredients            
Fresh white fish(26%), potato (26%), white fish meal (22%), chicken oil, egg powder, pea starch, chicken digest, salmon oil, yeast extract, malt extract, pea fibre, minerals, prebiotic FOS, prebiotic MOS, cranberry extract, glucosamine, MSM, chondroitin, nucleotides.
Analysis            
Crude Protein 31%, Fat Content 19%, Crude Ash 8.4%, Crude Fibres 2%, Calcium 2.2%, Phosphorous 1.6%, Taurine 1000mg/kg, Omega-3 0.5%, Omega-6 3.6%.