Benevo Pawtato Large Sweet Potato & Rice Knots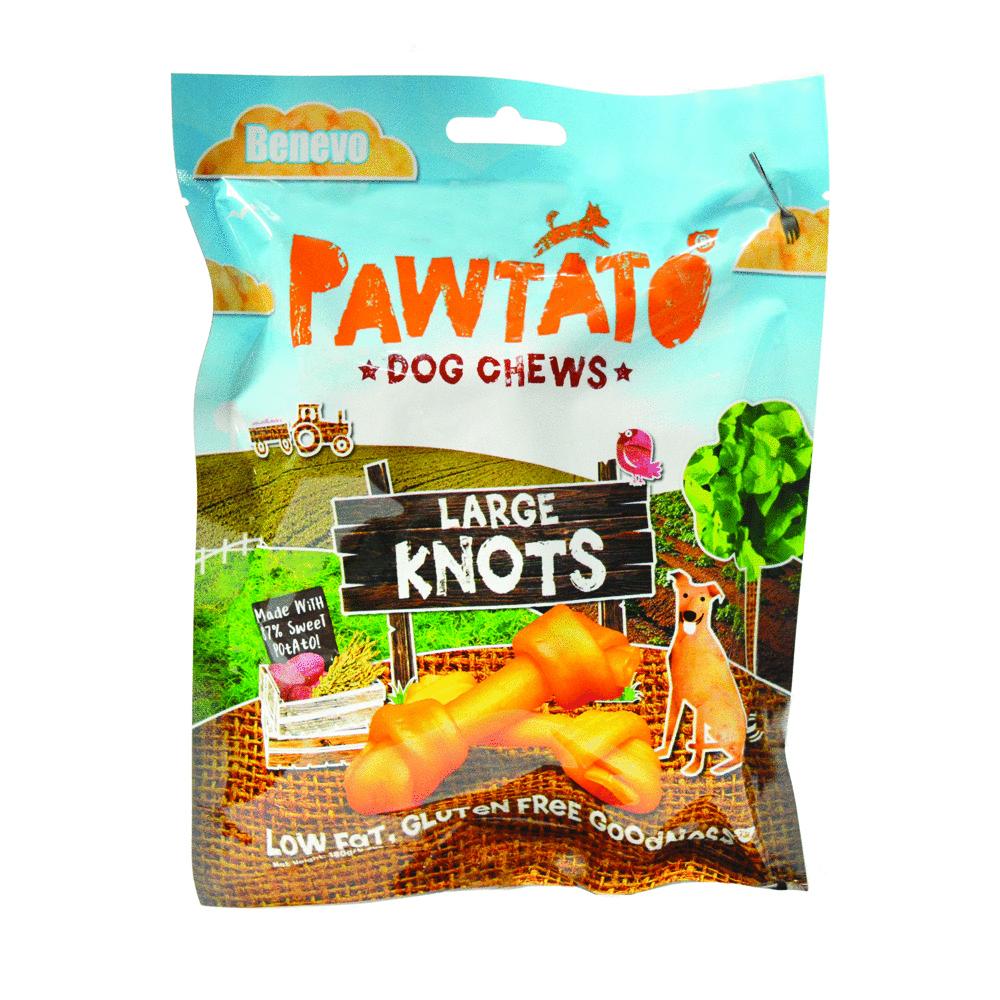 by Benevo
Code: 2973431 : 5060130540246
Description

Nutrition

Reviews
These large chewy delights are made from one of the healthiest foods out there - Sweet potato!
The sweet potato is naturally rich in nutrients, particularly Beta - carotene, a natural antioxidant that also provides the strikingly bright orange colour of the chews so no need for any artificial colours! They also contain lots of Vitamin C, important for a healthy immune system and are a great source of fibre - important for good digestive health.
Made with without any artificial flavourings or GMOs - just Organically grown sweet potato with rice, a touch of brewers yeast and not much else.
These plant based Pawtato knots are a tasty, ethical alternative to rawhide, and are much safer, without the risks of digestibility issues and tooth or jaw fractures plus they're hypoallergenic too!
Each knot approx 11cm long
3 knots/pack
Pack Size: 180g
Composition: Sweet Potato Flour (87%), Rice Flour (12%), Vegetable Glycerine, Calcium Propionate, Potassium Sorbate, Brewers Yeast.
Analytical Constituents: Crude Protein min. 3%, Fat Content min. 0.5%, Fibre max. 0.5%, Ash 1%, Moisture max. 17%

Additives/Preservatives: Calcium Propionate, Potassium Sorbate.