Beta Adult Large Breed with Turkey 14kg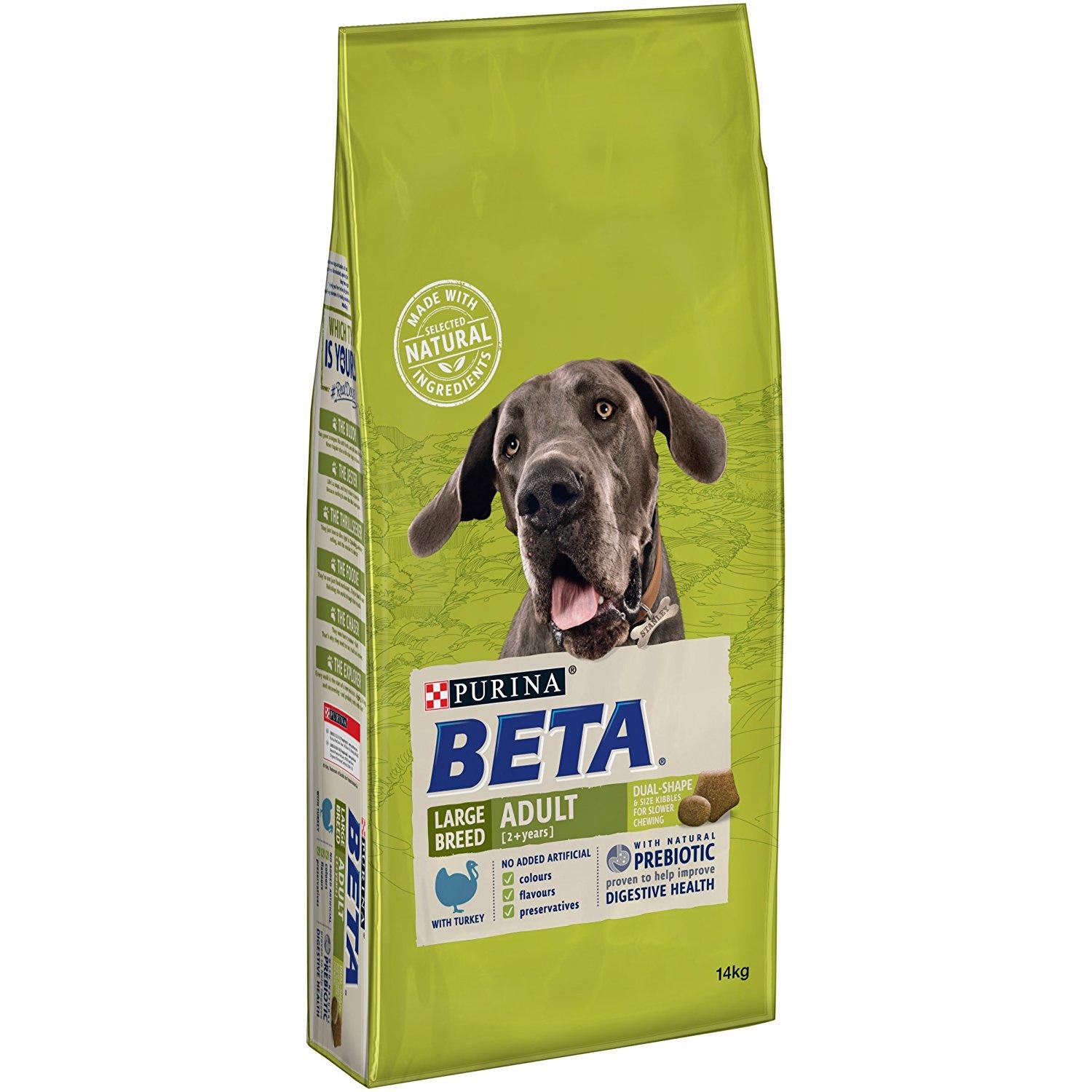 by Beta
Code: 2971848 : 7613034460424
Description

Nutrition

Reviews
BETA Large Breed is specially designed to provide comprehensive nutrition for larger adult breeds of dogs, and is crammed full of scrumptious turkey and rice to satisfy even the most voracious appetites! Because bigger dogs have more demanding nutritional requirements, BETA Large Breed contains more vitamins and minerals than standard BETA Adult, which helps their bones and joints to stay strong and healthy and keeps the spring in their step! As well as turkey, a fantastic source of muscle promoting protein, BETA Adult includes a balance of wholegrain cereals to provide your dog with enough energy to last all day long!
Contains all the good things your pet needs to stay in prime condition, such as chicory, a natural prebiotic which aids the balance of friendly bacteria in your dog's stomach and keeps them bright eyed and bushy tailed. BETA Large Breed is made with BETA uniquely designed kibbles to encourage chewing, which increases nutrient absorption and reduces tartar. A complete pet food rich in antioxidants like vitamins C & E, which reinforce your pet's immune system and keep them healthy and happy.
---
Ingredients: Cereals (wholegrain 59%), Meat and animal derivatives (16%), Derivatives of Vegetable Origin (of which 0.07% Dried Parsley), Vegetable Protein Extracts, Oils and Fats, MineralsVegetables (1.1% Dried Chicory Root, 0.07% Dried Carrot, 0.077% Dried Spinach).
Nutritional Information: Protein 23.0%, Fat content 9.0%, Crude ash 8.0%, Crude fibres 3.0%, Omega 3 fatty acids 0.3%, Omega 6 fatty acids 2.0%