Brambles Meaty Hedgehog Food 400g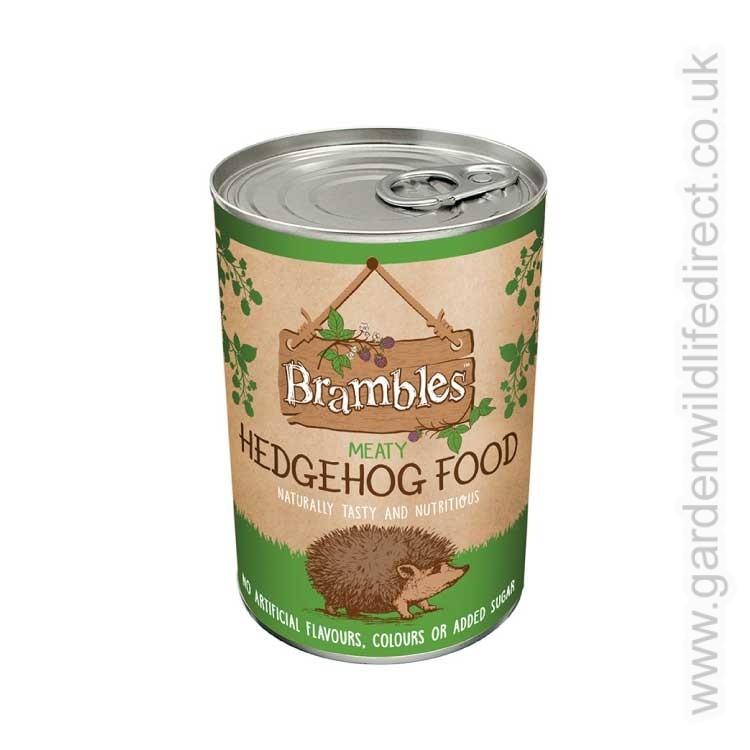 by Brambles
Code: 12769 :
Hedgehogs usually hibernate between November and mid March and animals must have enough fat reserves to survive hibernation.
Making hedgehog homes in the garden and providing food will help hedgehogs.
Brambles Meaty Hedgehog Food, a splendid mix of tender chunks with the perfect balance of nutrients, vitamins and nutrients for our wild friends.
Also favourable to foxes, mix it with our Brambles Crunchy Hedgehog Food and a supply of fresh water to keep them coming back for more!
Brambles hedgehog food has a high fat content to prepare hedgehogs for the winter, as they look to store body fat – keeping them comforted throughout the hibernation period.
With no artificial colours, flavours or added sugar – Brambles Meaty hedgehog food is naturally full of exciting flavours and nutritional benefits.