Chudleys Classic 14kg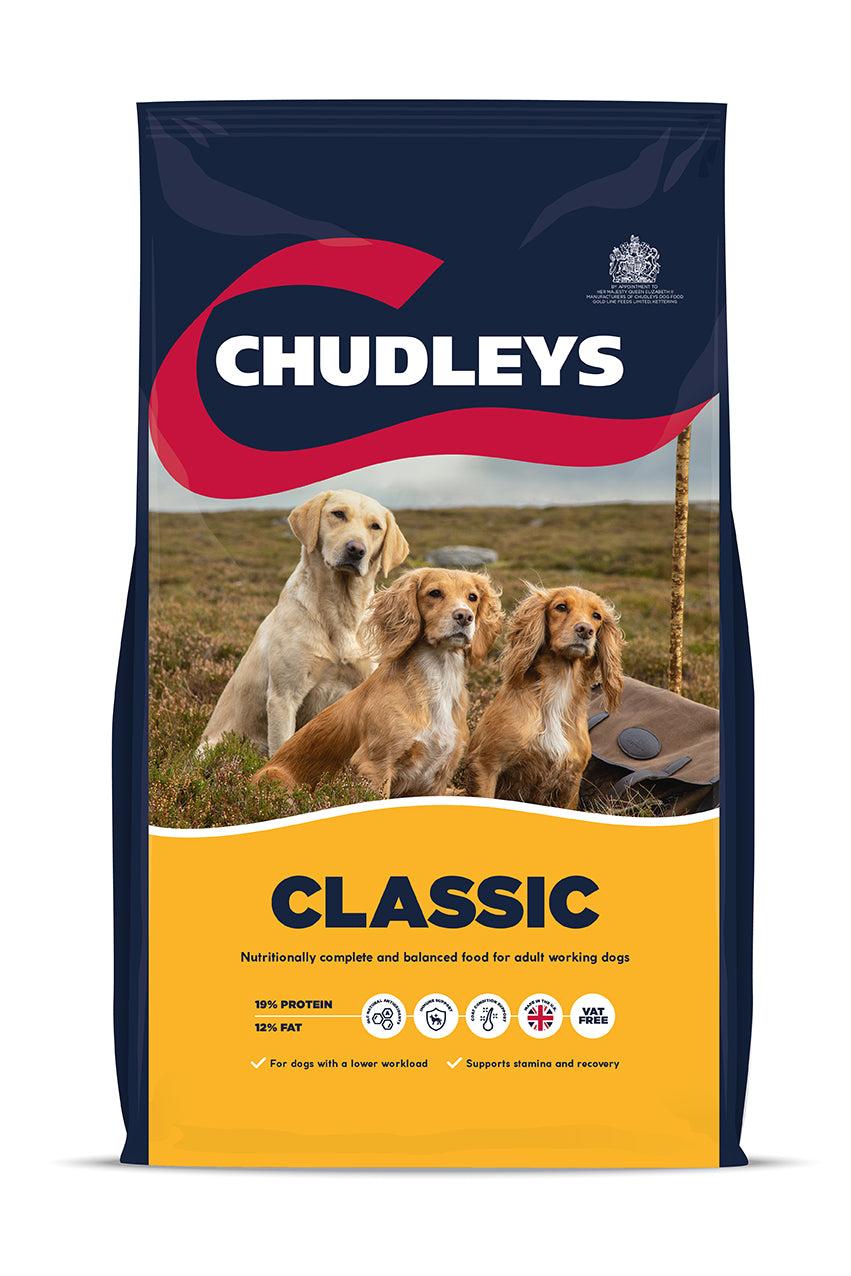 by Chudleys
Code: 2972344 :
Chudleys Classic is ideal for working dogs that are in light work or those that maintain weight easily. In addition, it is equally suitable to be fed during rest periods, such as the summer months. Classic contains our unique natural blend to enhance your dog's antioxidant status, plus a nutrient package to promote a glossy coat.
Key Benefits
• A traditional, proven recipe for dogs with a lower workload
• High quality protein to support muscle mass and performance
• Enhanced vitamins, amino acids and trace nutrient levels to aid performance, recovery and stamina
• Nutritional support for the digestive system and heart, plus a coat condition supplement for a healthy shine
• Delicious savoury flavour and appetising aroma for consistent meal consumption
Ingredients:
Wheat, Chicken meal, Maize, Chicken fat, Barley, Chicken liver, Rice, Unmolassed beet pulp, Yeast, Salmon oil, Salt, Potassium chloride, Seaweed, Yucca, Blackcurrant, Kale, Spinach, Beetroot, Rosemary, Rosehip & Pomegranate.
Analytical Constituents:
• Protein 19.0%
• Fat Content 12.0%
• Crude Fibres 3. 75%
• Crude Ash 5.5%