Dr John Titanium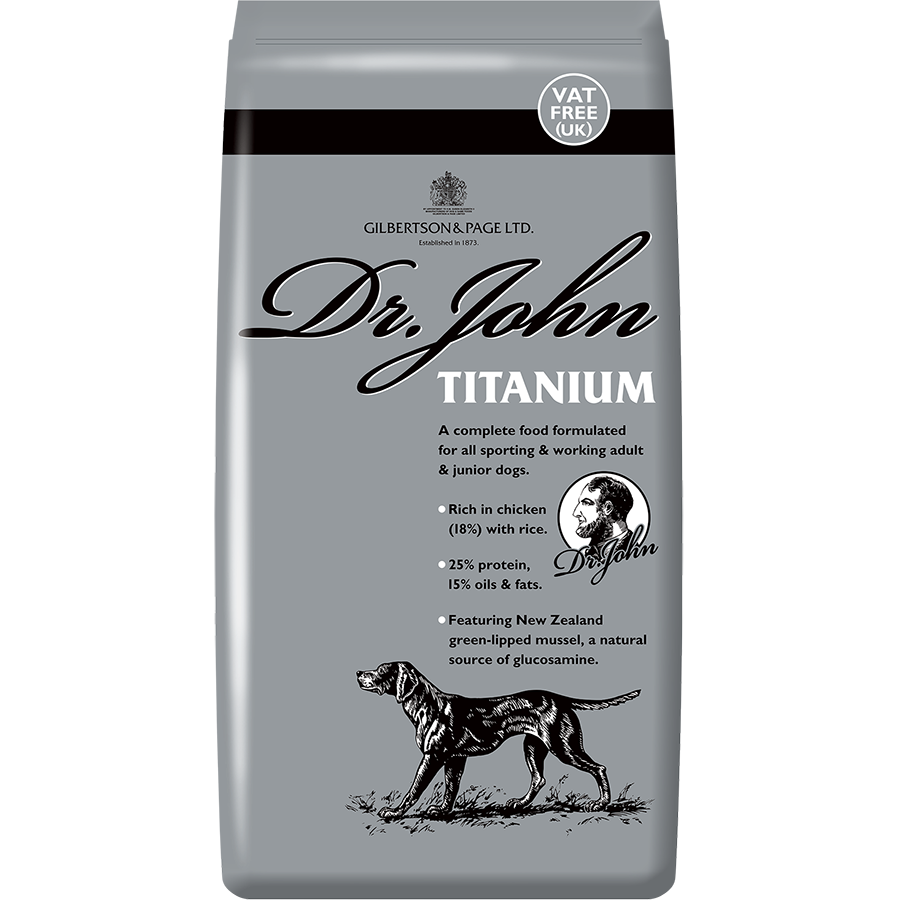 by Dr John
Code: 2971970 :
Dr John Titanium is a complete feed designed to fill the nutritional requirements of all sporting & working dogs. Titanium has the highest protein & fat content in the range allowing for dogs that work extra hard or struggle to maintain weight to build conditioning & still be able to perform.
Proteins & fats give dogs vast amounts of slow release energy which is crucial for a reliable dog that will have less spikes in their energy.
Composition
Cereals (minimum 4% rice), meat and animal derivatives (minimum 18% chicken), oils and fats, milk and milk derivatives, yeasts, mixed herbs (450 mg/kg), minerals, molluscs & crustaceans (50 mg/kg).
Analytical Constituents
Protein 25%, oils & fats 15%, fibres 2.5% & ash 6.5%