Burgess Excel Adult Rabbit Nuggets with Mint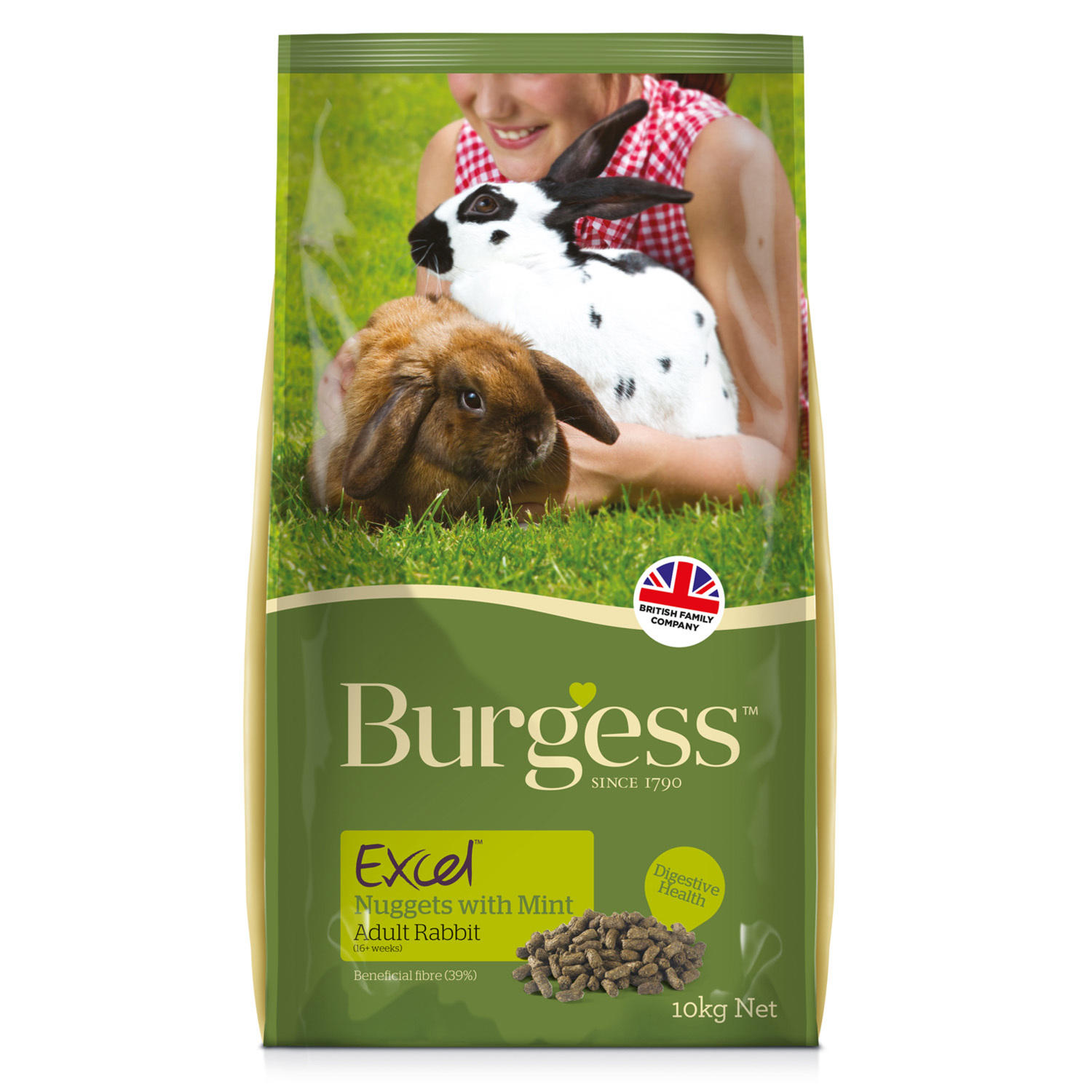 by Burgess Excel
Code: 2971905 :
Burgess Excel Rabbit Nuggets is a delicious, complementary food for adult rabbits that's high in fibre and rich in nutrients. Excel Tasty Nuggets prevent selective feeding where the rabbit picks out the sweet high sugar elements of the diet and leaves the nutritious and fibre rich elements. Naturally high in Beneficial Fibre (39%)
Prevents selective feeding
Contains a natural prebiotic for digestive health
Fortified with vitamins and minerals for healthy eyes, skin and coat
Composition
Grass Meal, Wheat, Soya Bean Hulls*, Oat Feed, Wheat Feed, Yeast, Lucerne, Mint (1.25%), Soya Oil*, Limestone, MonoCalcium Phosphate, Dicalcium Phosphate, Minerals, Salt, Short Chain Fructo-oligosaccharides (0.25%) & Ligno-Cellulose.
*May Contain GM Materials
Analytical Constituents
Beneficial Fibre 39%, Crude Protein 13%, Crude Oils and Fats 4%, Crude Fibre 19%, Crude Ash 6.5%, Sodium 0.18%, Calcium 0.75% & Phosphorous 0.5%.