Feliway Classic Spray 60ml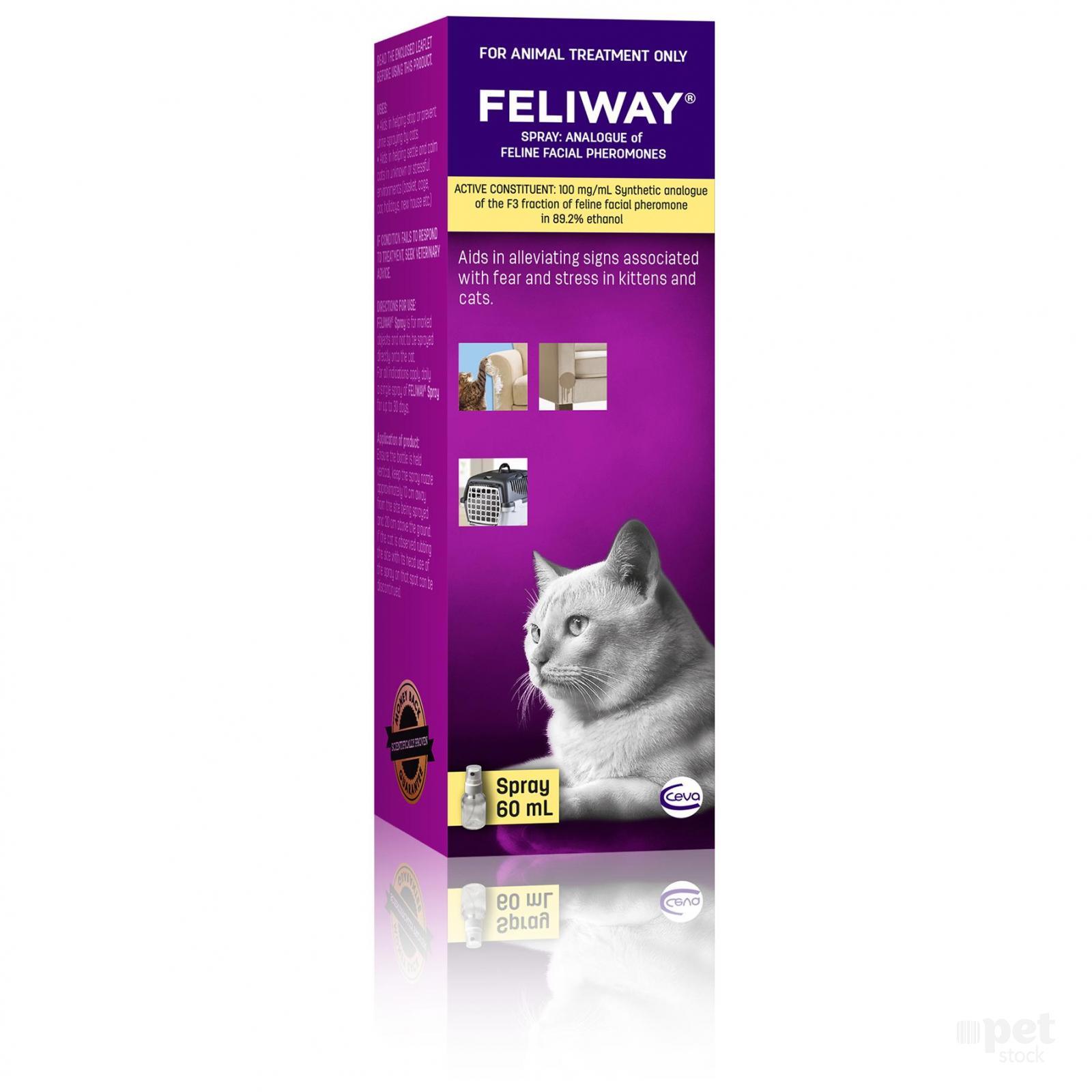 by Feliway
Code: /3923158 :
Feliway Spray is clinically proven to help reduce stress in your pets. It has been shown to be over 90% effective in helping to reduce or eliminate stress reactions such as scratching and urine spraying.
When a cat feels safe and secure in their environment they will rub their cheeks against objects marking it with their feline facial pheromone. Feliway is an odourless synthetic copy of this pheromone and can be used to calm and comfort cats in stressful or challenging situations and therefore reduce or prevent behaviours that these events might cause.
Feliway Spray allows you to spray these synthetic pheromones on and around the pieces of furniture, surfaces and areas of the house your cat spends most of their time. Just spray Feliway doorways, cat-flaps, window-sills and prominent objects around the house once a day and you'll soon see results.
The spray is also ideal for making travel and visits to the vet less stressful. Simply spray Feliway in the cat carrier or on the blanket inside before use to help your cat feel more comfortable. Allow 15 minutes for the spray to dry before letting the cat into the area the spray has been used. The effects of the spray will last for 4 or 5 hours, ideal for a journey to the vets, for example. However, should your requirements be longer or your cat react differently simply reapply .
Feliway spray is odourless, colourless and will not stain; however, it is always advisable to test an inconspicuous area of the item you are spraying before you treat the entire area. It is recommended by vets worldwide. The spray is non-sedative and non-systemic, so can be used safely alongside other types of medications. It has no effect on other species so it wont effect your other pets.