Tiny Friends Farm Gerty Pig Complete Muesli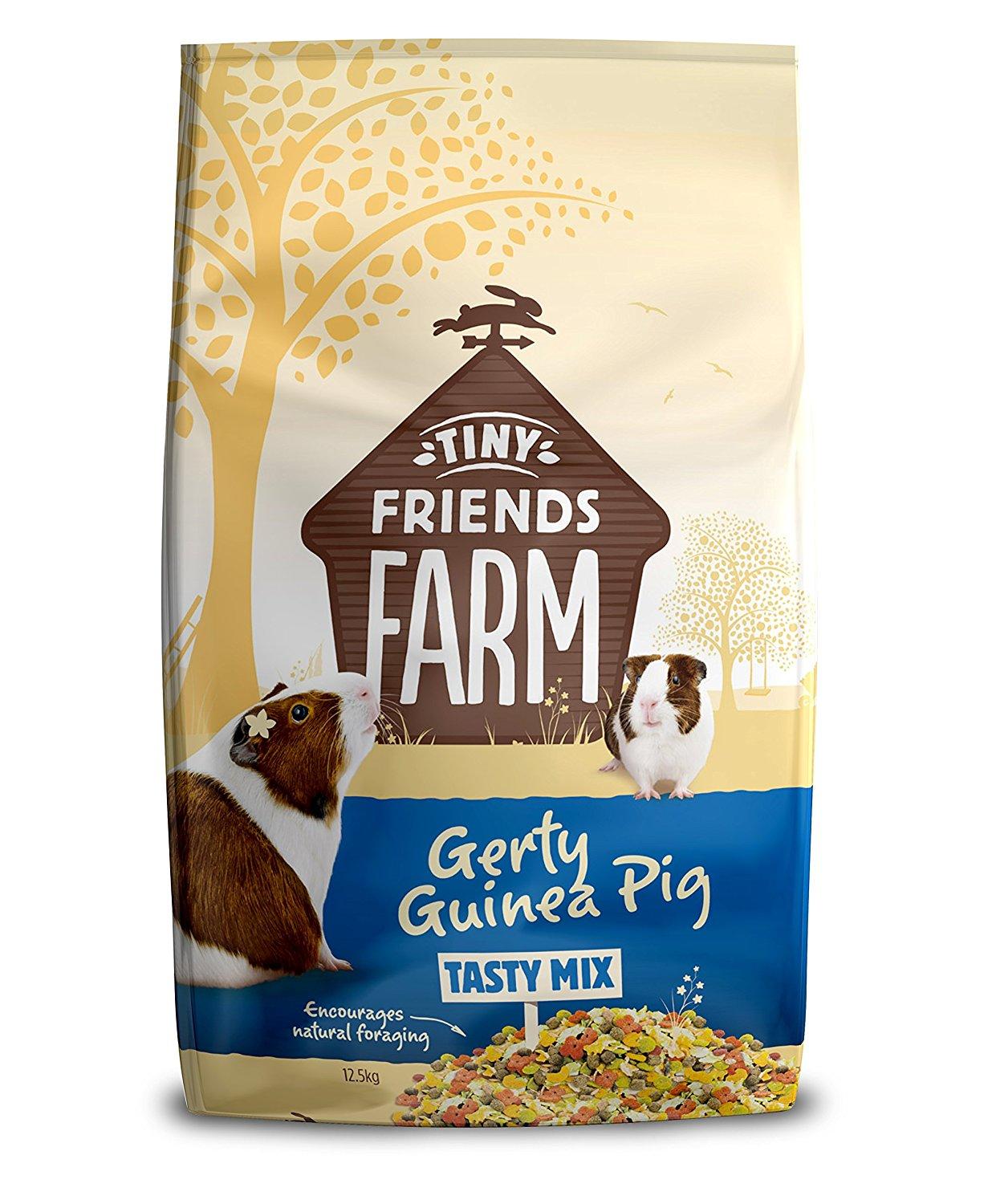 by Tiny Friends Farm
Code: 10657 :
Tiny Friends Farm Gerty Guinea Pig Tasty Mix is a balanced, supplementary food for guinea pigs in all shapes and sizes. High quality ingredients, such as corn, oats, wheat, peas, alfalfa and additional vitamin C, ensures a tasty and healthy daily diet, which promotes wellbeing and vitality for your pet. Like humans, guinea pigs can't produce vitamin C themselves, and therefore need to consume it regularly to stay healthy.
 The carefully selected, tasty ingredients encourage natural feeding patterns. Combine Gerty Guinea Pig Tasty Mix with plenty of fresh hay, fresh water and a little green fodder to maintain the optimum care and health of your guinea pig.
 Tiny Friends Farm Gerty Guinea Pig at a glance:
Supplementary food for guinea pigs
Enriched with vitamin C 
High fibre content for healthy digestion
Variety of ingredients encourages natural feeding habits
Aids dental abrasion 
Extremely tasty
Contains no added sugar
Ingredients:
Wheat, pea flakes, flaked corn, alfalfa hay, soya meal, wheat flakes, oats, husked soya bean, extruded corn, soya oil, wheat feed, extruded carob seeds, calcium carbonate. May contain genetically modified soya or traces of nuts. 
Nutritional additives per kg:
Vitamin A 37300 IU, vitamin C 420mg, vitamin D3 2000 IU, iron sulphate monohydrate 61mg, calcium iodate anhydrous 1.5mg, copper sulphate pentahydrate 20mg, manganese oxide 32mg, zinc oxide 87mg, sodium selenite 0.3mg.