Gourmet Mon Petit Meat 6 Pack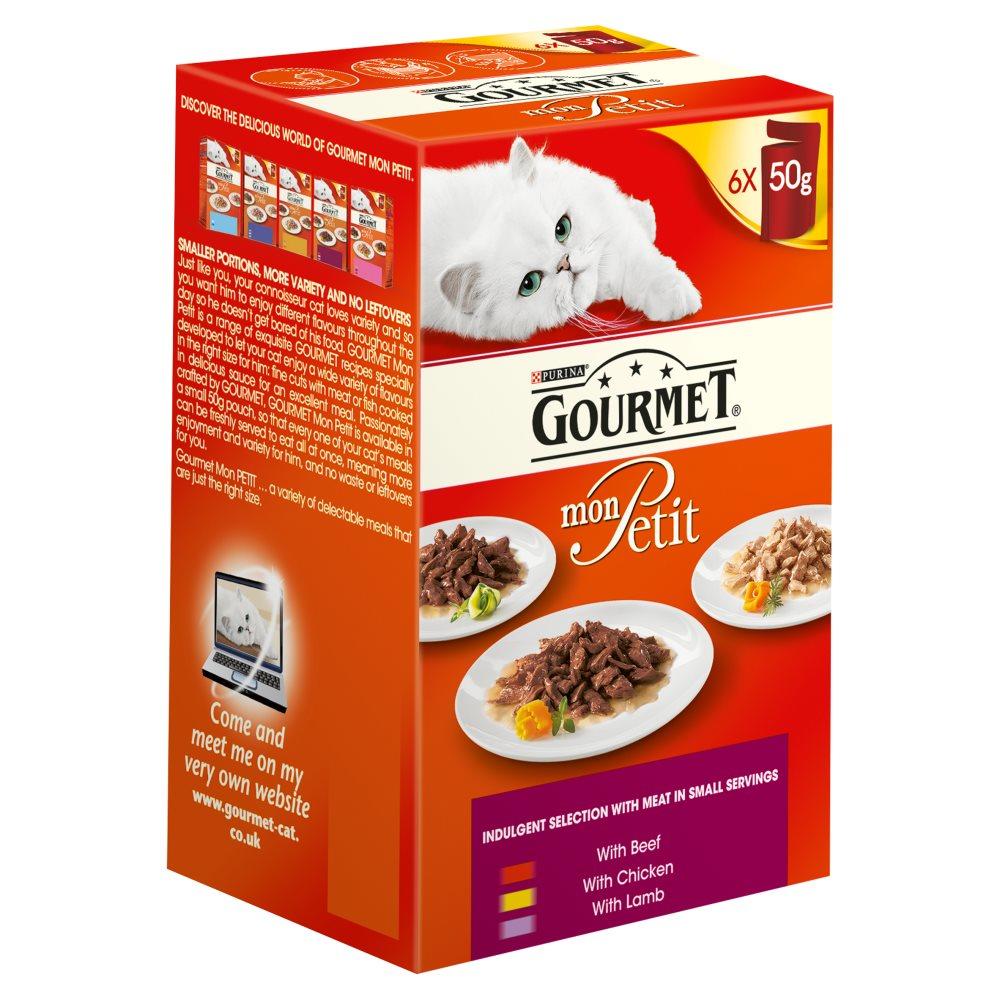 GOURMET presents Mon Petit, a range of recipes created in the right size for your cat. 
Each 50g serving in our Original Meat Menu contains tender, meaty cuts cooked in an exquisite savoury sauce, satisfying your cat's love of beef, chicken and lamb. 
Six pouches showcase three meaty recipes. Each one will tempt the taste buds, making every mealtime an unforgettable experience. 
Each excellent meal contains all the nutrients your cat needs for their health and wellbeing, and as each one is sealed in an individual pouch, they will enjoy the same fresh taste at every meal. 
Available in a small 50g pouch, 
GOURMET Mon Petit allows every one of your cat's meals to be freshly served to eat all at once, meaning more enjoyment and more variety!