Gourmet Mon Petit Ocean 6 Pack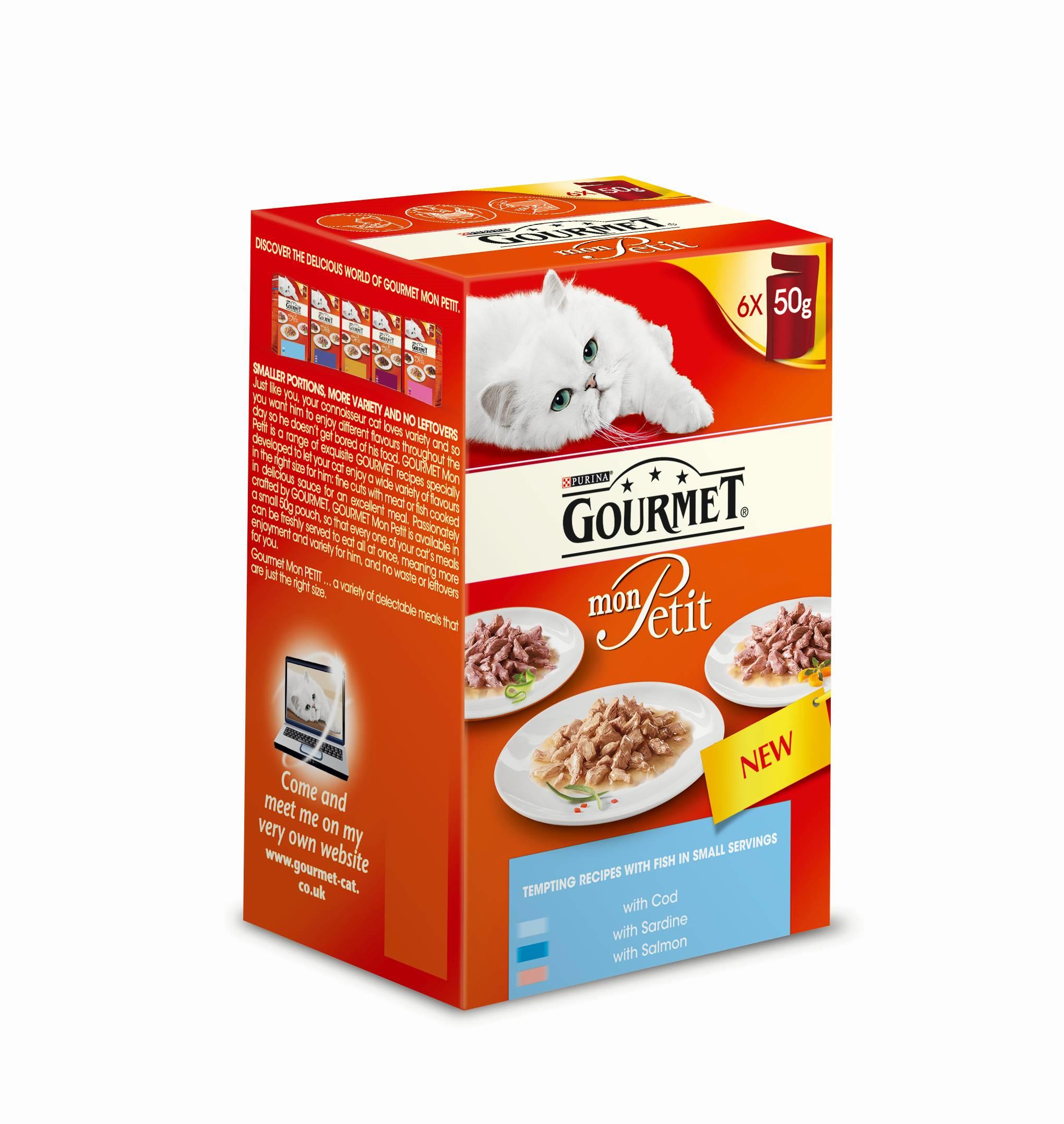 GOURMET Mon Petit presents a variety of exquisitely crafted meals in 50g portions that are just the right size for your cats appetites. 
Fine cuts with fish are cooked in a luxurious sauce, offering a taste of the ocean at every mealtime. The three recipes in the Tempting Menu selection feature cod, sardine, and salmon. Each meal is a delightful combination of tender cuts with fish and a divinely savoury sauce. 
Each meal is sealed into an individual pouch, ensuring every meal is as fresh-tasting and tempting as the last. And as our recipes are nutritionally complete and balanced, your cat's health and happiness are at the top of the menu. How can they resist?
Available in a small 50g pouch, GOURMET Mon Petit allows every one of your cat's meals to be freshly served to eat all at once, meaning more enjoyment and more variety!