Gourmet Mon Petit Poultry 6 Pack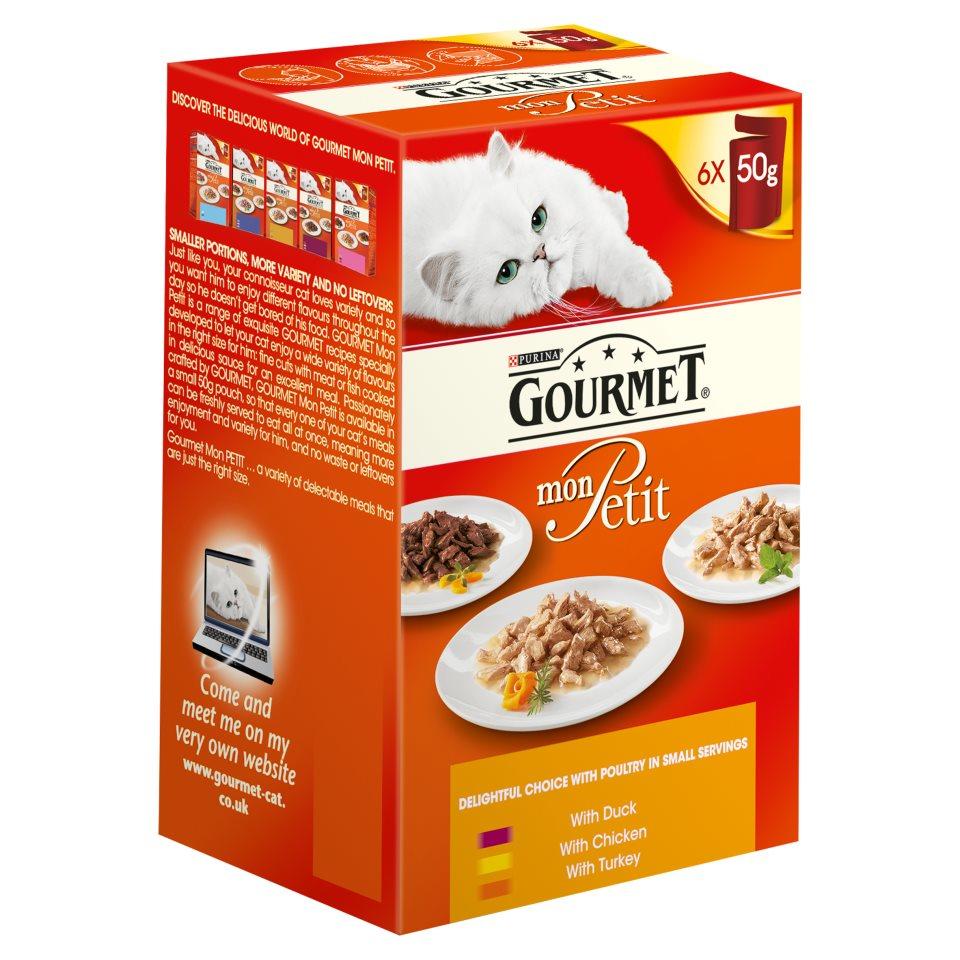 GOURMET Mon Petit is a selection of delectable recipes presented in a size that's just right for your cat. 
Each 50g pouch seals in freshness for the perfect taste at every mealtime, while our exquisitely tender recipes provide all the nutrients your cat needs for their health. 
Mon Petit presents the Delightful Poultry Menu, a selection of  recipes featuring fine cuts with chicken, duck or turkey cooked in a delicious sauce. 
Each meal is an delectable taste experience that we're sure even the most discerning of cats will enjoy. Six meals are presented in individual pouches, ensuring excellent quality every time.
Available in a small 50g pouch, GOURMET Mon Petit allows every one of your cat's meals to be freshly served to eat all at once, meaning more enjoyment and more variety!