Johnston & Jeff Ground & Table 12.75kg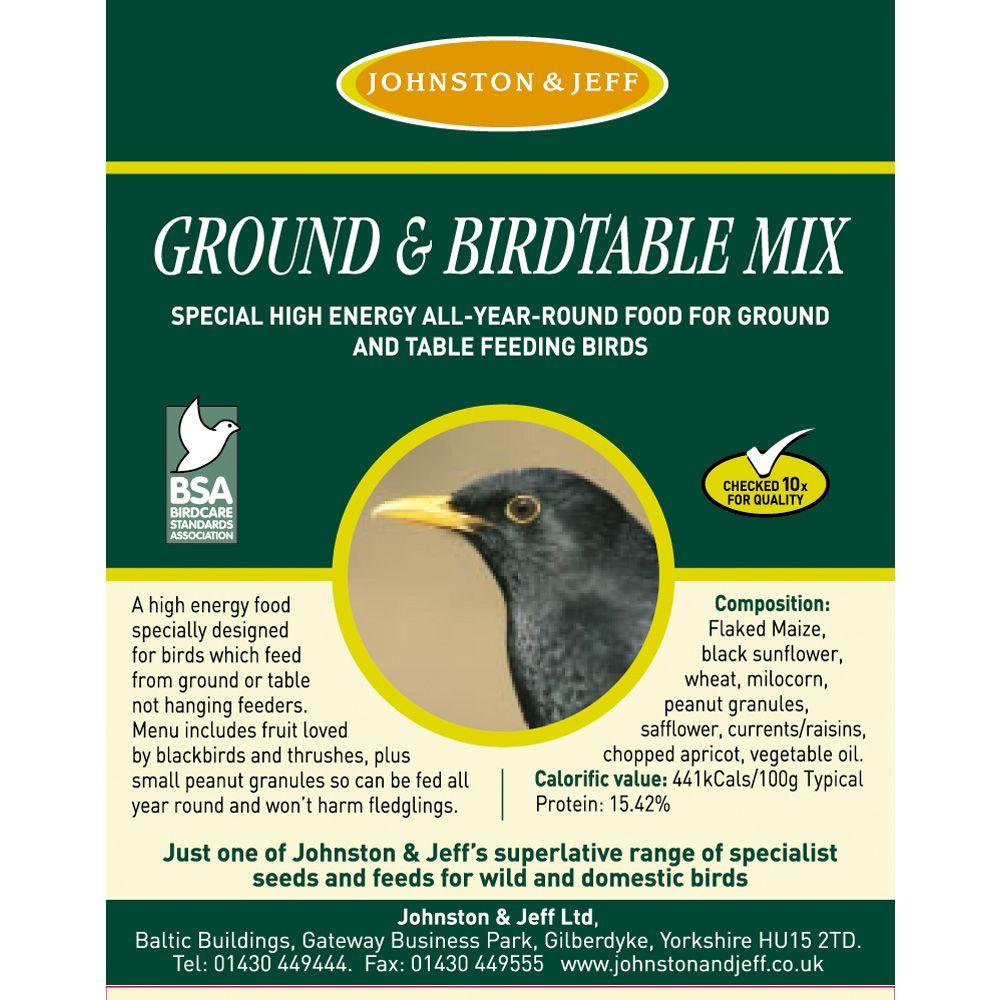 by Johnston & Jeff
Code: 2973008 :
Johnston and Jeff Ground & Table Wild Bird Food has been specifically developed for ground feeding birds including Blackbirds & Thrushes.
This fruity mix is high in energy and ideal to be fed to birds all year round. It has also been known to encourage hedgehogs into the garden.
Contains: Flaked Maize, Black Sunflower, Wheat, Milocorn, Peanut Granules, Safflower, Currents/Raisins, Chopped apricot, Vegetable Oil.