Johnston & Jeff Premium Parrot Fruit Mix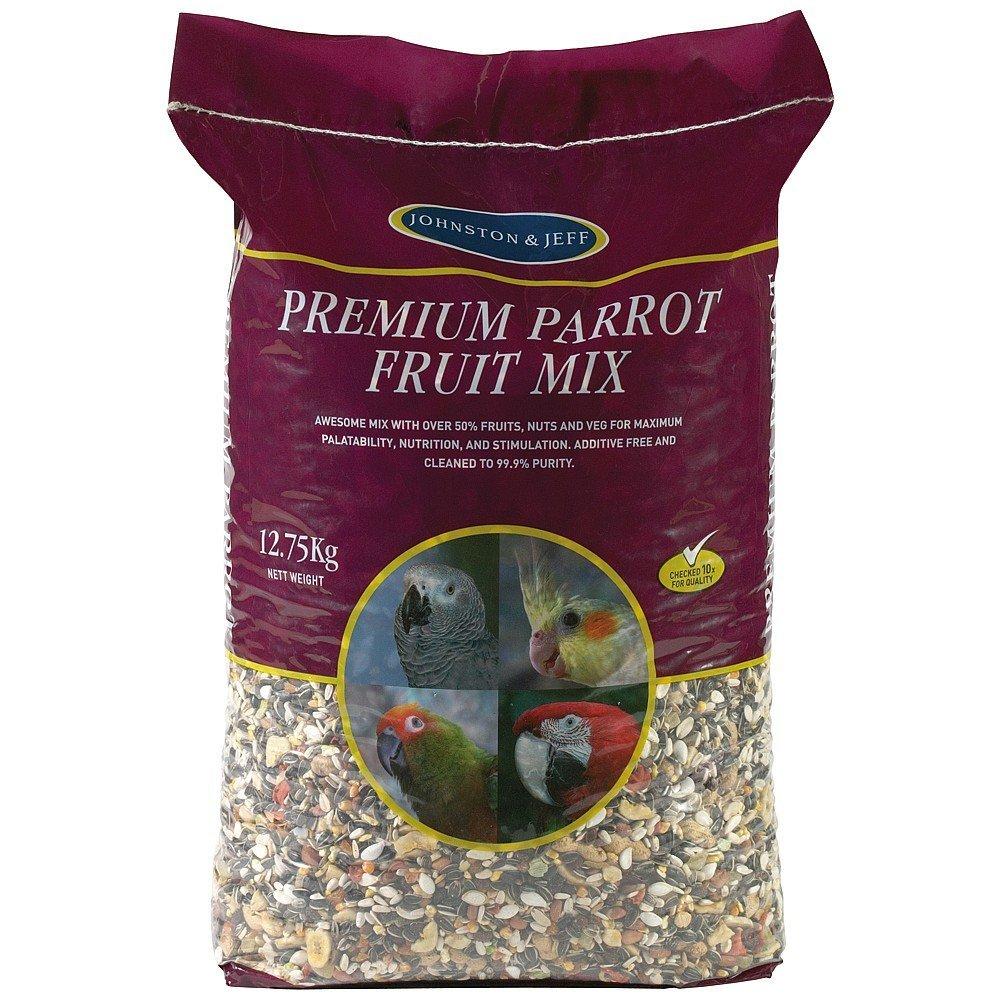 by Johnston & Jeff
Code: 3336035 :
The Johnston & Jeff Premium Parrot Fruit Mix is designed to fulfil a parrots needs for nutrition, palatability and interest.  Made with a 45% fruit and nut content and with over 20 tempting ingredients, Parrots love this variety filled fruit mixture. 
This is a superb parrot mix, and contains five different types of nuts, all tested to human consumption grade plus vegetables and seeds
Suitable for most Parrots including Amazons, Macaws, Poicephalus, African Greys, Eclectus, Pionus, and Cockatoos                
Ingredients
Medium Striped and White Sunflower, Safflower, Whole Maize, Oats, Pumpkin Seed, Flaked Peas, Puffed Maize, Papaya, Banana, Currants, Pineapple, Apricot, Brazil Nut Kernals, Walnut Halves, Peanuts, Monkey Nuts, Pine Nuts, Chillies, Rosehips, Carrot.