Mollichaff Veteran 12.5kg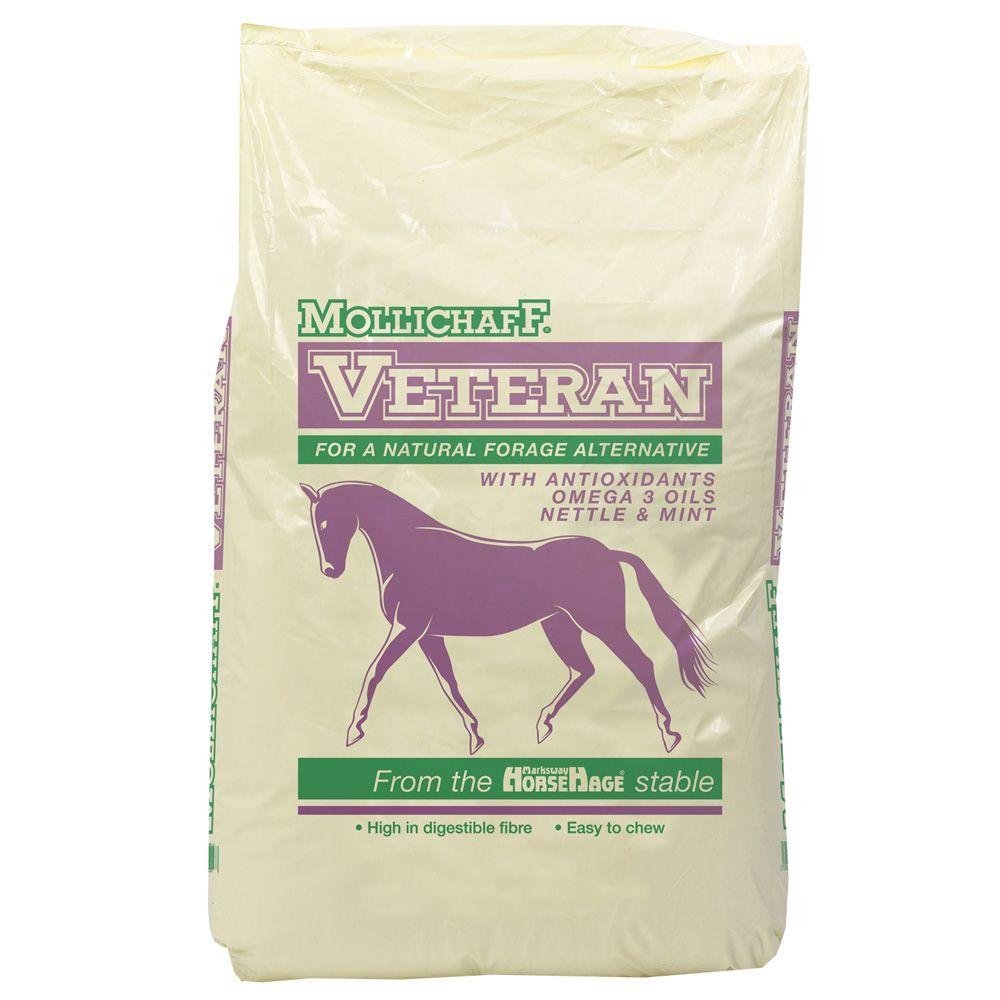 by Mollichaff
Code: 2973140 :
Mollichaff Veteran is a high fibre forage mix which has been designed as a supplement to natural forage or to top it up if grass is sparse or of poor quality. A blend of oat straw, alfalfa & dried grass is finished off with linseed & soya oil, this makes the food more palatable & increase the amount of slow release energy supplied by oils. Especially useful for even the fussiest of eaters or young stock that need a diet that is higher in protein than average.
Plant based antioxidants
Finished with linseed & soya oil
Suitable for fussy feeders
Analytical Constituents
Crude protein 9%, crude oils & fats 4.5%, crude ash 10%, crude fibre 23%, moisture 16%, calcium 1.3% & sodium 0.25%
Composition
Oat straw, dried grass, cane molasses, dried alfalfa, spearmint (2.5%), soya oil, linseed oil, vitamin & mineral premix, limestone flour, nettle & salt.