Mr Johnson's Advance Junior and Dwarf Rabbit Food 1.5Kg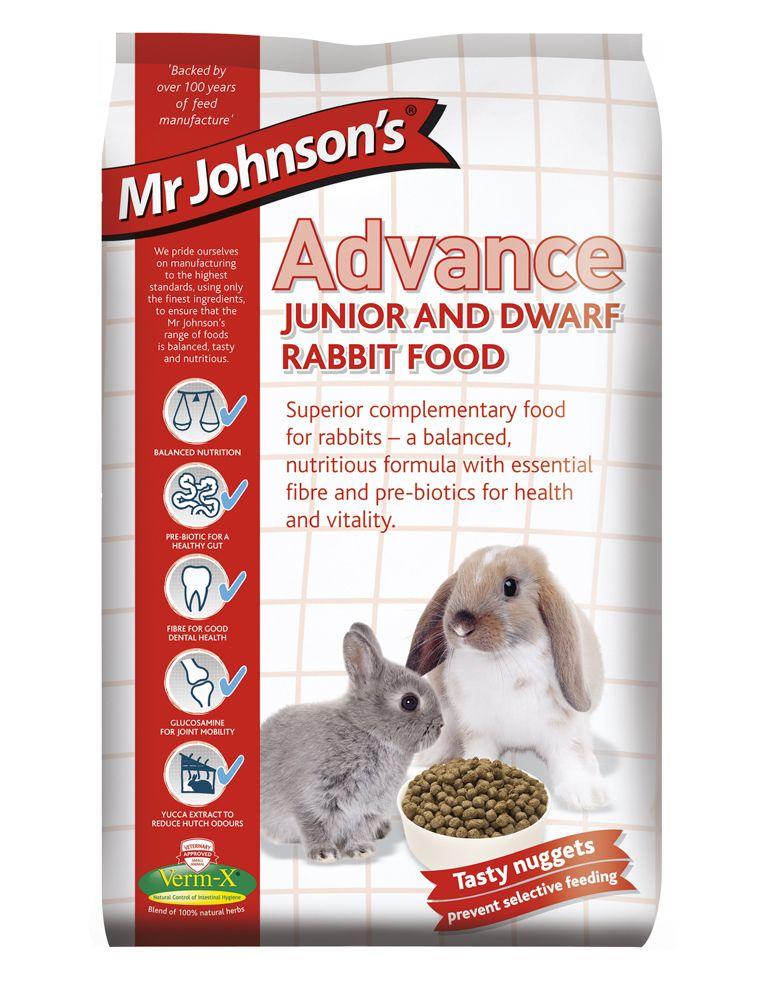 RRP: £3.75
by Mr Johnson's
Code: 10574 :
Mr Johnsons Advance Junior & Dwarf Rabbit Food is a concentrated complementary feed that is fibrous, nutritious all in one nugget. This form of food helps combat selective feeding & ensures the rabbit gets a complete diet. To ensure your rabbits digestive health is maintained provide unlimited access to good quality hay & water.
Contain natural prebiotics
Verm-X added for intestinal health
Extra glucosamine for joint health
Composition
Wheatfeed, oatfeed, alfalfa, wheat, lignocellulose, sunflower seed meal, vegetable oils & fats, calcium carbonate, dried carrot, sodium chloride, Verm x herb blend, Bio-moss, Glucosamine, De-odorase.
Analytical Constituents
Crude protein 15%, Crude fibre 16%, Oils & fats 4%, Crude ash 5.85%, Calcium 0.7%, Lysine 0.54%, Phosphorous 0.48%, Methionine 0.25% & Sodium 0.15%