NAF in the Pink Powder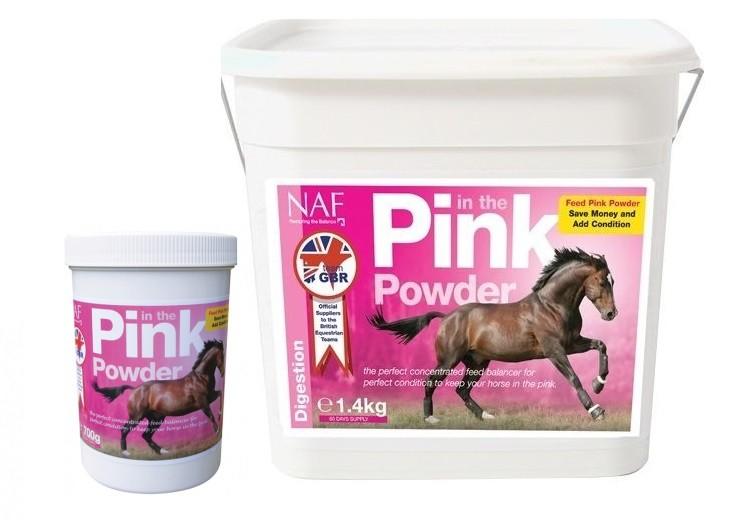 In the Pink Powder from NAF is a feed supplement that has been worked on specifically to promote perfect condition of the horse, providing the most advanced nutritional support for both sport and leisure horses. In the Pink Powder uses probiotics to optimise the gut function of the horse and the natural digestive process, enabling the horse to utilise its diet and maintain perfect condition. 
As well as this, this supplement is enriched with high quality vitamins, minerals and micronutrients therefore supporting good health, vitality and performance.