Natures Feast Rabbit Food Nugget, Grass & Veg Mix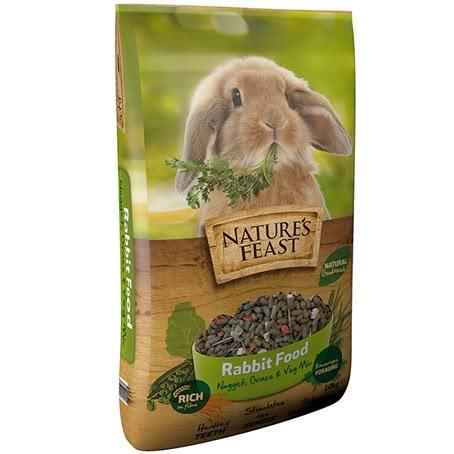 by Nature's Feast
Code: 11918 :
Ready-prepared nutritious grass and vegetable blend suitable for all breeds of rabbits. Your 10kg pack will feed your pet for more than two months on average - convenient and fuss-free.
Contains long-fibre dried grass for excellent dental health. Your rabbit will feed happily on this delicious mix while you are safe in the knowledge that your favourite pets gets the vitamins and nutrients it needs. Contains prebiotics for excellent digestion too.
Blended with tasty dried fruit and veg for optimum vitamins and mineral. Provides a balanced mix of fibre, fruit and vegetable for daily consumption at its best.
Keep your Nature's Feast Rabbit Nugget, Grass and Veg Mix in a cool, dry place to store.
Composition: 92% grass nuggets, 8% real grass fruit and vegetables