Ostrich Foot - Small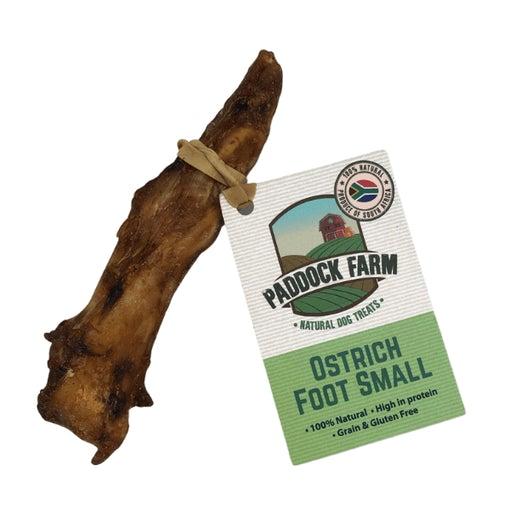 by Antos
Code: 11428401 :
Description

Nutrition

Reviews
These are an extremely long lasting, naturally air dried dog treats which is perfect for power chewers.
 Non-splintering and super tasty, these are guaranteed to go down a storm with your pooch.
 Ideal for medium to large breed dogs - these are the ultimate challenging chew! 
 Hypoallergenic - suitable for dogs with allergies and/or sensitivities 
Non-splintering 
Naturally air-dried 
Approx 6-10cm 
Suitable for puppies and dogs from 12 weeks
Supervise your pet when feeding a treat or chew. Ensure fresh drinking water is always available.
Any treat containing bone carries a risk of splintering, feed under supervision.
Composition:
100% Ostrich
Constituents (per 100g)
Crude protein 24.9%
Crude oils and fats 16.8%