Pooch & Mutt Salmon Oil for Dogs 500ml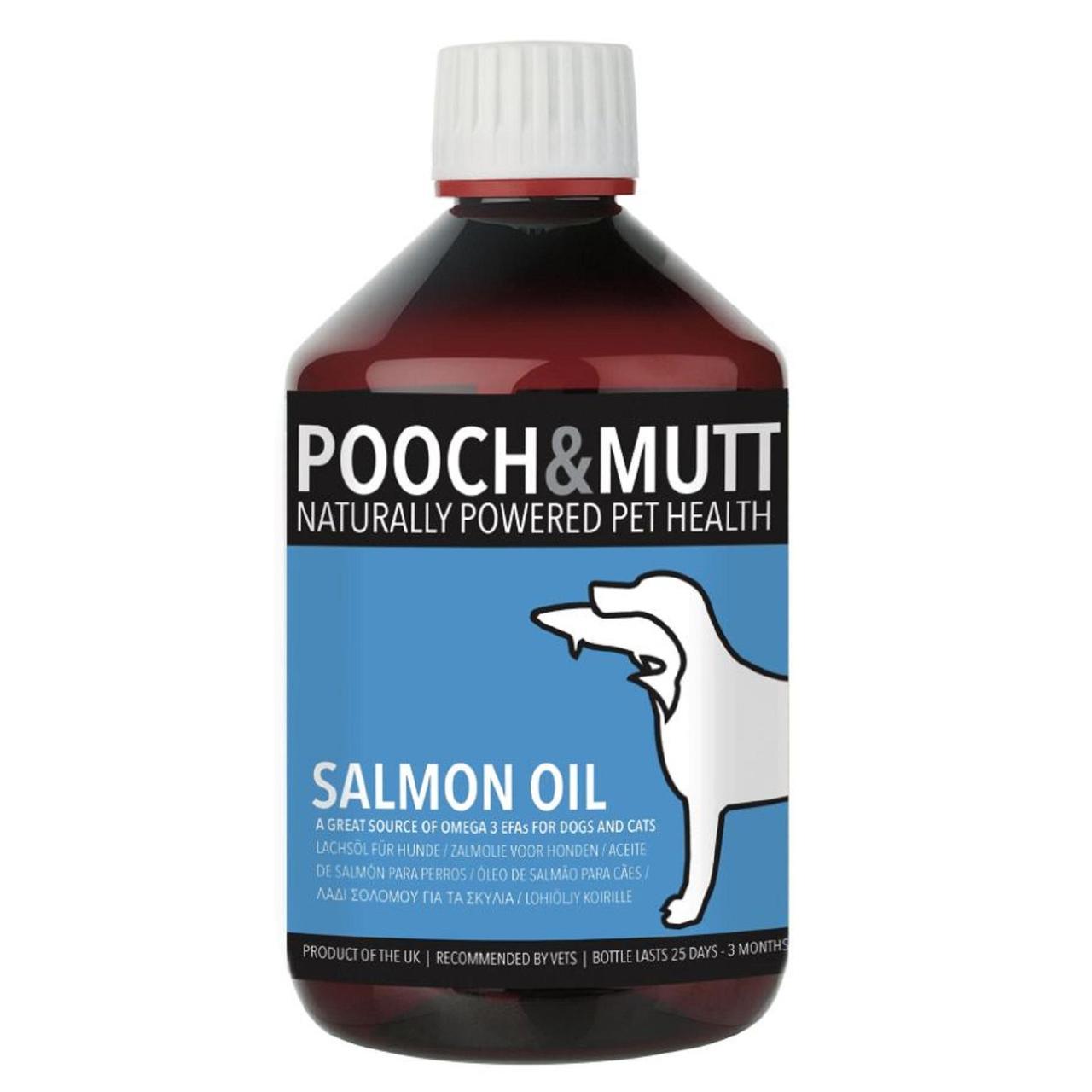 by Pooch & Mutt
Code: 2972739 : 5060166590079
Pooch & Mutt Salmon Oil is a high-quality skin and coat supplement that is suitable for both dogs and cats. It contains a high content of Omega 3 (24-26%), Omega 6 (6%), and Omega 9 (16-17%) fatty acids, which your pet can easily absorb. This salmon oil is full of flavour and is proudly made in the UK.
Ensuring that your dog or cat receives the correct ratios of Omega fatty acids can be tricky. This is because Omega 3, 6, and 9 fatty acids cannot be produced by their body, so it is essential that your pet consumes them as part of their diet.
Pooch & Mutt Salmon Oil is enriched with the essential Omega fatty acids your pet needs to stay healthy and happy. This salmon oil helps to promote a glossy coat and healthy skin, while also supporting vital cardiac, joint, brain and nervous system function. This oil can also help in strengthening the immune system and natural defences. 
New research has also proven that Omega fatty acids have a positive influence on puppy development, making puppies more intelligent and easier to train.
Pooch & Mutt Salmon Oil at a glance:
Premium, supplementary salmon oil for dogs and cats
High content of Omega 3 (24-26%), Omega 6 (6%), and Omega 9 (16-17%) fatty acids
Helps to support vital functions, including:

Cardiac
Brain
Joint
Immune system
A glossy coat and healthy skin

Free from artificial colours, flavours and preservatives and genetically modified ingredients
Cruelty free
Sustainably sourced salmon