ReadiGrass 15 kg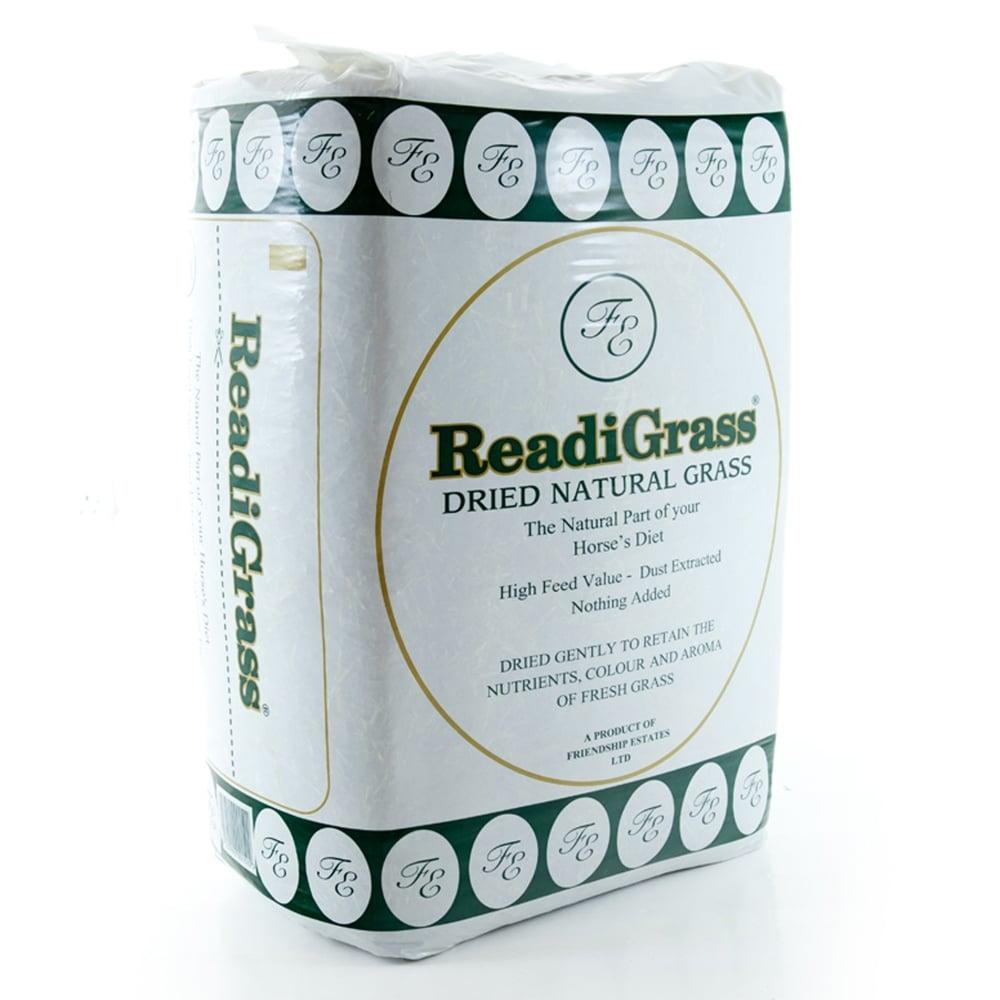 by Friendship Estates
Code: 2972589 :
Friendly Estates ReadiGrass is 100% natural, dried grass for horses and other animals.
ReadiGrass is a completely natural horse feed. Made exclusively from natural pastures in the heart of Yorkshire, Readigrass is a highly palatable feed, rich in digestible fibre to aid correct gut function and a natural source of nutrients.
The unique low-temperature drying process used to create Readigrass removes the water, but leaves the fragrant aroma and vibrant colour of the grasses, and most importantly the high nutrient value of fresh grass. Readigrass is ideal for horses with limited access to fresh pastures or to supplement, or completely replace, poor quality hay with a low nutritional value.
Friendly ReadiGrass is also enjoyed by rabbits and other small animals.