Rosewood Classic Black Soft Protection Dog Collar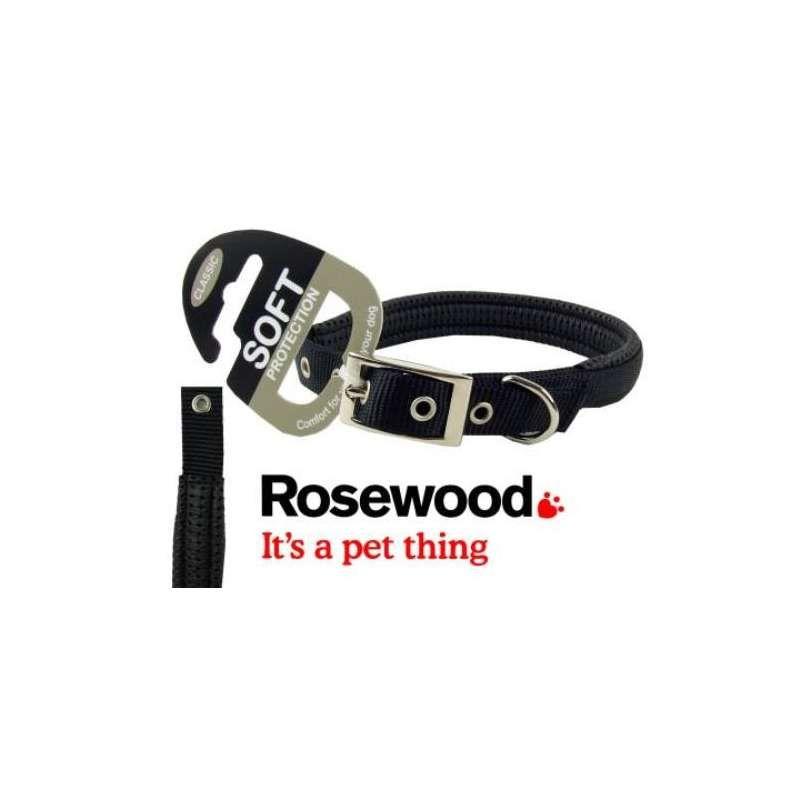 by Rosewood
Code: 2972939 :
Soft Protection is the original strong, and best single colour range of nylon padded collars, leads, harnesses and chain leads. Designed with quality and comfort in mind for both dog and owner.
The padding is designed to reduce the amount of friction on the dogs neck caused by excessive pulling.
The cushion also reduces slippage prevalent when nylon becomes wet.
Nylon construction.
Soft protection cushioning.
Chrome plated fittings.
Black collar, Available in the following sizes 18", 20" ,22" and 24"