Rowen Barbary Soft 'N' Soak Readymash Extra 20kg Red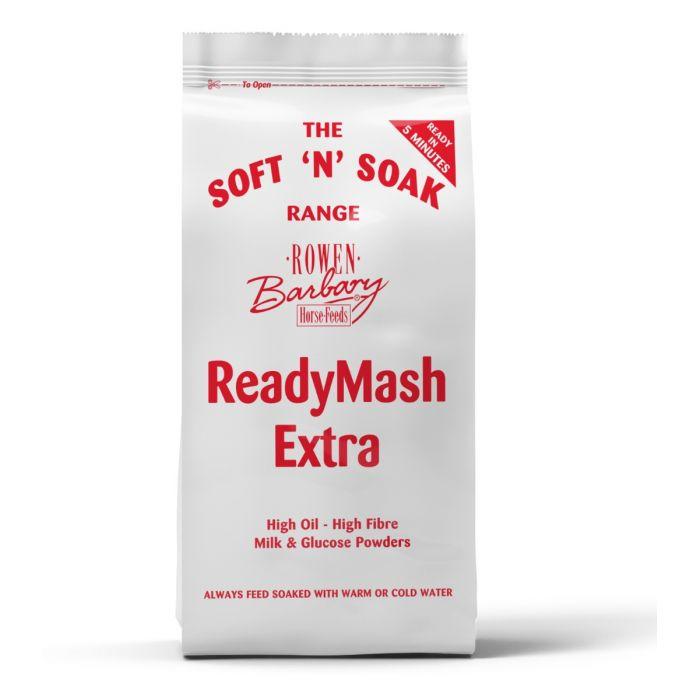 by Rowen Barbary
Code: 2972368 :
Description

Feeding Guide

Reviews
Key Features                        
•Added Milk Powders
•Condition and weight gain
•Beneficial to gut health
With a high level of essential oils and milk powders ReadyMash Extra is formulated to encourage controlled weight gain, helping horses to achieve excellent overall condition.
High in digestible fibre it helps provide an excellent source of slow release energy for improved stamina with glucose powders added to help aid recovery from strenuous work.    Fully balanced in essential vitamins, minerals and trace elements it takes just 5 minutes to soak to expand into an extremely palatable mash.
Daily quantities depend much on performance required and body condition but will range typically from 1.0kg to 4.5kg of DRY feed daily (Shared between feeds).
Soak for 5 minutes with a minimum of equal volumes of dry feed and water or to your preferred consistency. (1 level round scoop = 1.15kg of feed approx and 1 level round scoop = 1.75kg of water approx).